How To Generate Leads Online With The Help Of Social Media?
Have you tried using social media platforms to boost your lead generation? If not, then you should try this as soon as possible.
As engaging with the target audience on social media is a great way to generate brand awareness and connect with them. When you are involved on these sites and engage with people, consumers are more likely to convert. Using social media to collect leads lets the brand create awareness and pass consumers into the conversion funnel. People can sense your brand's personality and interact with your content in a friendly, engaging manner.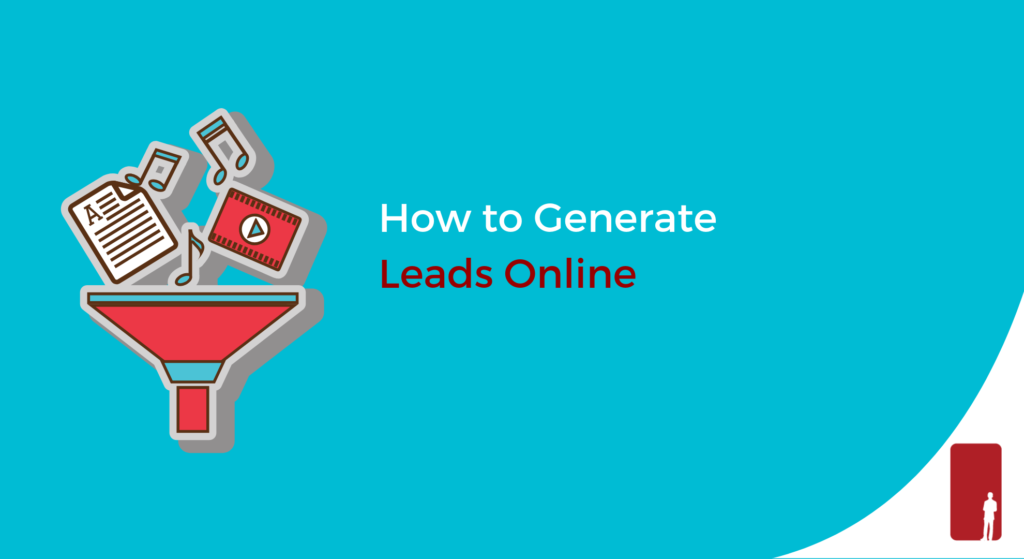 That being said, more than 51% of marketing companies claim their main promotional challenge is producing leads and visits to their website. Lead generation does not have to be tough, but it is important to learn how to use social networking sites to accomplish that task, and this will set you ahead of your competition and help your company flourish.
Here are a few ideas for getting started with social media lead generation.
Find the right platform according to your company or brand.
If you want to create quality leads on social media, the first step is to figure out where you can find your goal.
The trick to success is selecting the best online platforms for your company. The majority of B2B campaigns have obtained a minimum of one potential customer through LinkedIn, led by Facebook and Twitter.
There are no tried-and-true formulas for growth. You need to experiment with various ones before you find the best social network for your company.
In either case, the following may be of assistance:
Facebook
One of the greatest advantages of using Facebook is that it has a massive user base. Also, it appeals to people of all ages and demographics, but new data indicates that a growing number of teens are switching to other platforms, such as Instagram or Snapchat.
Twitter
Among social networks, Twitter is the second largest by numerous followers, but it's the fourth most used by users, with 60% of users using it to follow what's happening but not producing their posts. One of its chief advantages is that it is extremely fast: if a brand is related to current affairs, it is a wonderful place to find quality leads.
Instagram
The number of Instagram followers and activity has grown significantly over the last few months.
By adding a creative twist to your brand's strengths, you can maximize its benefits. Put your imagination to work.
Pinterest
Most of Pinterest's users are female and very interested in shopping, which means it can be an ideal tool for driving brands and products.
TikTok
TikTok is a platform well-known for its authenticity. The platform is immensely popular across the Gen Z and young Millennials audience. The TikTok platform has over 800 million users globally. The increase in popularity of the platform is mainly due to its engaging and authentic video content. Some try to buy TikTok likes to amplify their engagement rate and stay ahead of the competitors on TikTok.
Sharing content shouldn't be limited to social media:
There used to be a rule on social media to post more information from other networks than your own.  Today, this rule is much more flexible, especially when producing high-quality content.
By posting content from other sites, you are demonstrating to people who track you that you are not only concerned with yourself but that you are also willing to compensate for any shortcomings in your content development strategy.
It's all about quality content: Share engaging content
The content you share is just as important as the networks themselves, so plan your strategies. It is also essential to have a blog that contains timeless articles that you should repeatedly post over time.
But you can still stand out from your competition if you start your own YouTube channel and make your infographics and multimedia.
Remember that very high-quality traffic will come from social media: it has been estimated that the ratio of leads and clicks from social media users is 3 to 5 times greater than from the general population.
Be bold in publishing your landing pages on social networks. It would be best if you shared landing pages along with your blog entries to boost your conversion rates.
Besides promoting your blog, your ebooks and guides should be posted on your social networks to attract readers who are particularly interested in your content.
As usual, moderation is key, so if you change your content often enough, you can also share up to one landing page a day on Twitter and a few a week on other social networking sites. It may be so lucky that they want to see more from you.
So, it's clear from the above discussion that you can easily generate quality leads using social media. All you have to do is select the right platform and strategy that best suits your brand or company.