AST SpaceMobile has adjusted its satellite's path before launching to enhance overall coverage.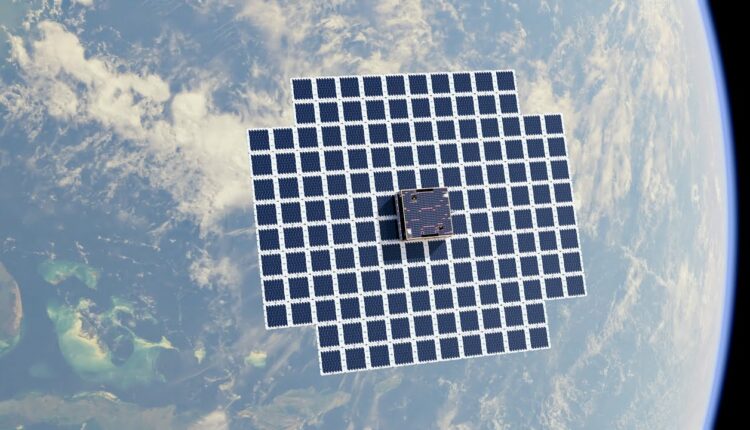 AST SpaceMobile, a Texas-based company focusing on satellite design and manufacturing, is preparing to launch a set of five satellites to initiate its satellite-based cellular broadband internet service accessible directly through smartphones. The company has made some last-minute adjustments to its deployment strategy, aiming to enhance the coverage area of the satellites. Despite these changes, the launch timeline, anticipated in the first quarter of 2024, is not expected to be delayed.
Reportedly, AST SpaceMobile is investing an additional $5 million in SpaceX to implement these adjustments before deployment. SpaceX will utilize its Falcon 9 rocket to transport AST SpaceMobile's BlueBird satellites to the lower Earth orbit (LEO) and position them there. The satellites will be positioned at a higher inclination of 53 degrees in the orbit, allowing them to cover a region between 59 degrees north and 59 degrees south of the hemisphere.
Read Also:- For the first time in Argentina, candidates are using AI-powered deepfakes in political campaigns. Here are five key things to know
AST SpaceMobile is getting ready to launch its satellites soon.
AST SpaceMobile plans to launch five BlueBird satellites, initially providing intermittent connectivity services. The company aims to assess the system's efficiency with the collected data and, upon confirmation, deploy additional satellites. The BlueBird satellites weigh approximately 1,500 kg, similar to the BlueWalker 3 satellites. Discussions are underway to acquire commercial satellites weighing up to 50 percent more than current models.
AST SpaceMobile's CEO, Abel Avellan, has indicated that around 90 BlueBird satellites in lower Earth orbit are necessary for the planned 5G services, encompassing both voice and data plans. The company has agreements with over 35 mobile network operators globally, representing approximately 2 billion existing subscribers.
India is also a target market for AST SpaceMobile, intending to offer services through its partner carrier, Vodafone.