Animal Crossing New Horizons February Guide – Update Seasonal Events, New Reactions And Critters In Animal Crossing
There are various upcoming seasonal events to look out for in Animal Crossing New Horizons, due to 2021 ACNH February updates. The updates mainly focused on the limited ACNH items and events. Here is the guide to changes and updates that happens in Animal Crossing New Horizons, including seasonal events, new reactions and critters coming to February.
Animal Crossing New Horizons February Guide – Update Seasonal Events, New Reactions And Critters In Animal Crossing
Holiday Events
Thanks to the 1.7 update in Animal Crossing New Horizons, a brand new event called Festivale is returning to the franchise. The released date of the ACNH Festivale Event scheduled for February. From the 15th of February, Pave will stop by to host Festivale and bring with him a bunch of carnival-themed furniture and clothing items, as well as new colorful crafting materials for this one-day event. We will need to collect various colors of feathers in return for lots of dancing and limited time items. Don't worry too much about obtaining Festivale items from the event. One of the items can be purchased with ACNH bells from Nooks Cranny on the first of February.
Bug-Off Event
Luckily, for the entire month of February, players in the southern hemisphere have the opportunity to participate in the fourth and final bug off of the summer. Flick will stop by the plaza on the 20th of February, in order to host Bug-off event and bring with him plenty of bug-off prizes. Compare to the typical fishing tourney, ACNH February Bug-off event it's more challenging. Because there's no easy way to attract extra bugs. Instead, it's a great opportunity for new players or someone is looking to get a different type of trophy for taking part. It's pity that players in the northern hemisphere won't see a bug-off event until June.
New Reactions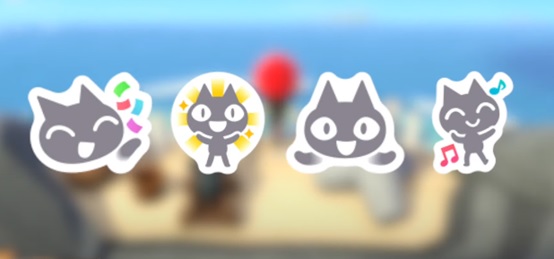 From the 1st of February, 4 new reactions will be available to purchase from Nook's Cranny as part of the viva Festivale reaction set. The ACNH spring updates will release reactions include confetti, viva, let's go and the feeling it which are all perfect for celebrating the festival season. To be noticed that players are only available to buy new reaction sets through the 1 to 15 of February. It's said they aren't actually time locked so can be obtained through time travel if you want to. 
Critters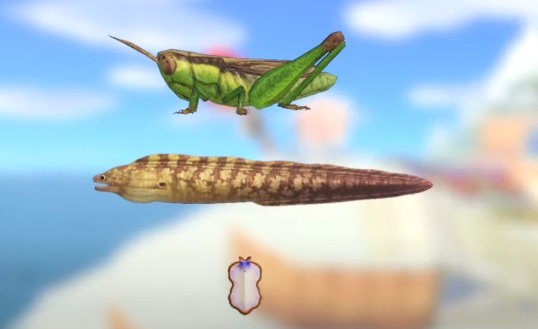 It can be said with certainty that the most obvious change for players is the bugs fish and deep-sea creatures that we can encounter around the island. Winter is only for a few more weeks in the northern hemisphere, there's no surprise that the only new critter is the tiger beetle. You can expect more to begin spawning in march once fully in spring as we tend to see a larger shift than usual in the first few days of a new season. Players in the southern hemisphere have more of a challenge since February brings a bunch of new critters to the island. For example, the rice grasshopper, moray eel and the flatworm appear after the ACNH spring updates in 2021.