In a recent interview, WhatsApp's head, Will Cathcart, mentioned the possibility of displaying ads in the platform's "Status" and "Channels" sections.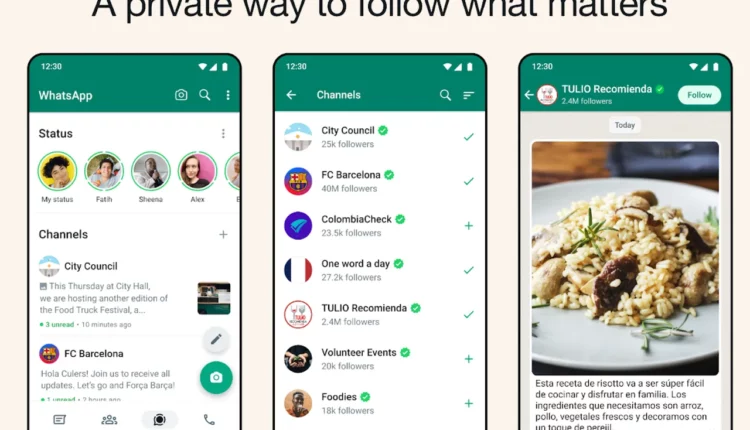 WhatsApp has been actively experimenting with various new features to potentially improve its user experience. Among these experiments, a recent discovery revealed that the messaging app is testing a feature that allows users to create alternate profiles. Additionally, WhatsApp Channel, which is a part of the platform, is reportedly working on or testing new functionalities related to voice messages and stickers. While these efforts aim to enhance the overall WhatsApp experience, there's been an announcement from a WhatsApp official that raises questions.
The potential introduction of ads in the "Status" section of WhatsApp might change the way users interact with the platform. This move could signify a significant shift in WhatsApp's revenue generation strategy and how it integrates advertising into its services. As WhatsApp explores these new possibilities, users might see changes in the way they use the app and how they engage with content within the "Status" feature.
Ads in WhatsApp
For a long time, WhatsApp has remained quite vague about its intentions regarding ads on its platform. However, a recent interview with WhatsApp head Will Cathcart appears to shed some light on the platform's ad-related plans. During an interview with a Brazilian publication, Cathcart mentioned that WhatsApp doesn't intend to display ads in the inbox, but he suggested that ads might appear in other places, like the Status or Channels.
Cathcart stated, "There could be ads in other places — channels or status. For example, channels might charge people to subscribe, they might be exclusive to paid members or the owners might want to promote the channel. But, no, we won't put ads in your inbox."
It's worth noting that in September, Cathcart had directly refuted claims from a Financial Times report that suggested WhatsApp might introduce ads on the chat screen, stating, "This @FT story is false. We aren't doing this."
Read Also:- Two Asteroids to Pass Earth at Close Distances! Know In Deep
While Cathcart's recent remarks hint at the possibility of ads coming to the Status or Channels section of WhatsApp, it doesn't serve as a definite confirmation that such ads will be introduced. In 2019, WhatsApp tested ads in the Status section of its beta app but didn't roll them out to the public version. Users will have to wait and see how WhatsApp's approach to advertising ultimately unfolds.
WhatsApp New features
WhatsApp has recently introduced a range of new features for its users. Some of these include the ability to share high-definition photos and videos, the option to use a passkey for logging in instead of the usual two-factor authentication, and the convenience of linking a single WhatsApp account across multiple devices. These updates aim to enhance user experience and security.