Things You Can Do With A VPS & Tips on How to Use It
A virtual private server (VPS) is a service from an Internet-based web hosting provider that you can buy for a computer server. Virtual dedicated server functions in a single virtual environment. However, only some physical CPU resources are allocated to it, which isn't the case with VPS. VPS hosting has grown in popularity as a cost-effective alternative to dedicated hosting. While also providing greater dependability, security, and performance than shared hosting. Besides, it's different from shared hosting because users have root access to the server. This allows them to install programs and make environmental modifications. This is without going via the hosting company. SaaS providers, game developers, programmers, businesses who have outgrown their shared hosting. Then any firm that needs a safe and inexpensive backup environment should consider a VPS. But, understanding what a VPS is and if it's appropriate for you are two different things. Here are four things you can do with a VPS:
Email Hosting
You may have a customized email address instead of gmail.com or outlook.com in your email address. Serious companies send emails using their domain name in the subject line.
However, when they get an email from a generic source like Outlook or Gmail, business people increase their guard. In an email, your domain name is associated with professionalism and taking your company seriously. Having your email address in your domain name establishes your legitimacy.
Email hosting also creates brand recognition. You have the chance to showcase your brand with prospective customers or business partners. This is when you send cold pitches or start contact with them.
On a VPS, spam email is simpler to manage. If you send your message from your domain's email address, you're less likely to get spam.
Sending emails via a VPS-hosted email account, in particular, is more likely to ensure deliverability. It also improves privacy. You will have greater privacy if you host your email.
Web Hosting
If you need an affordable, reliable, and stable web hosting solution but do not want to pay the full price that dedicated servers may cost, you should consider purchasing a VPS.
A virtual private server (VPS) is a virtual machine that functions just like a physical server does. Yet, it is highly affordable. Because it is an isolate of its own without any shared components with other VPSs.
You will host many websites in one box, and you will only pay for what you use. There are many advantages to using a VPS, but you need to understand why you need one before learning about them.
Databases
A VPS will also provide you with a considerable amount of bandwidth and cloud storage space. Because it is an isolated machine, there will not be any sharing between other VPSs or other web servers.
Each will be running on its part of the network. This means that you have all the resources that you need to operate your website data. You will also have more disk space and more bandwidth than you would have if you were using a traditional dedicated server.
Control over Your Server
A Thai hosting provider like VPS HiSpeed will offer you complete customization. There are many ways to customize the VPS. This means that you can have complete control over the aspects of your server that you want.
You can install all your favourite software applications right on the VPS server. You can install as many applications as you want. If you're going to, you can even start up the operating system of your choice right on the VPS.
You can even choose to move everything on the VPS to a third-party server and still have full root access. It is all up to you.
Conclusion
While VPS may not seem like something that will benefit you immediately. Yet, there are many reasons to consider switching to virtual hosting solutions for your website. There are several reasons that VPS will work well for your business. The best thing about using a VPS is that you control everything on your server. You will be able to do whatever you want with your server, providing you with a functional and efficient solution for running your website. And best of all, you will never have to worry about performance issues or other issues that come with traditional hosting solutions.
About the Author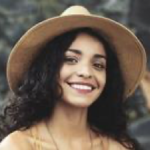 Joyce Kimber is an entrepreneurial writer. She always finds new ways to improve her work performance and quality. Connect with Joyce on Twitter  @joyce_kimber91.