How to Cut Potato French Fries? – Homemade French Fries
[toc]
Confused! How to cut potatoes for french fries? Then don't worry here is the best and easy way to cut potatoes for french fries.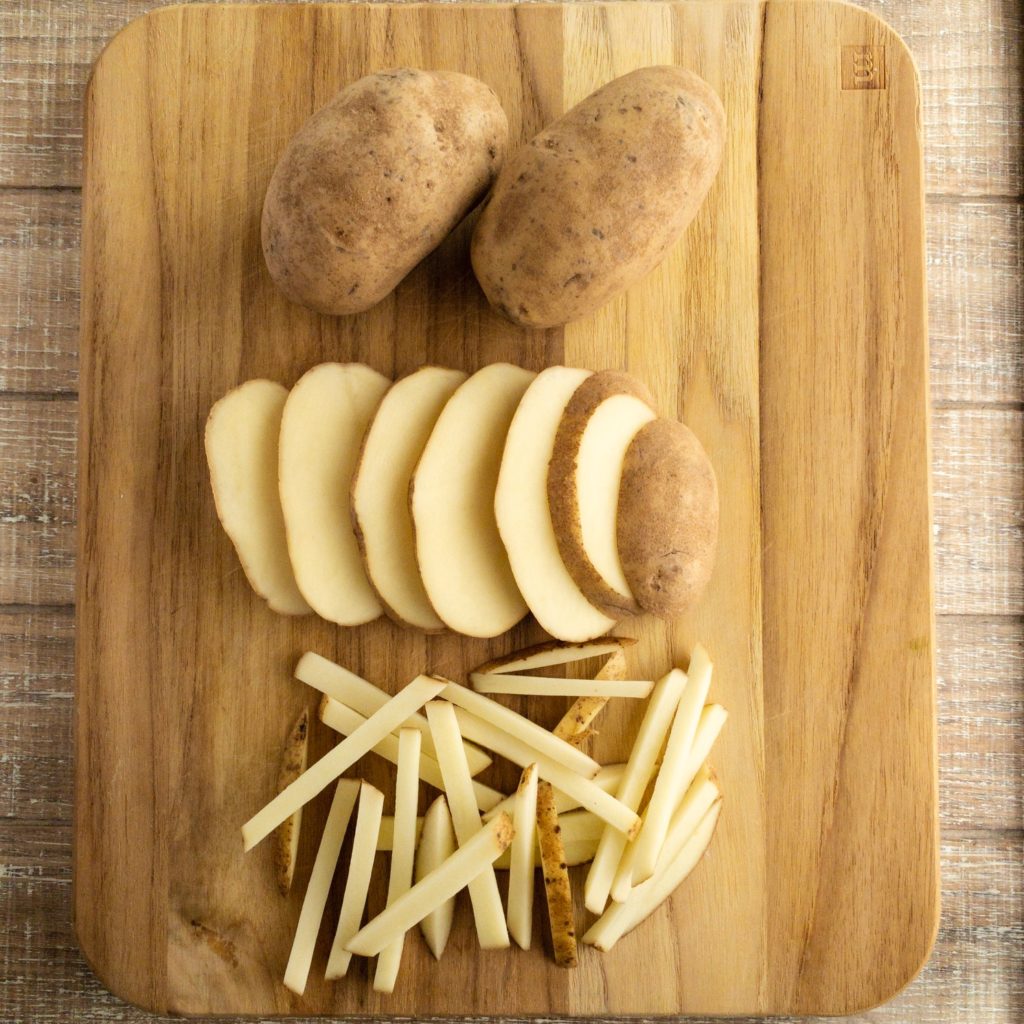 Homemade french fries are way better than anything you will get in a restaurant and it is very easy to make and light, crispy and full of flavor. Many restaurants use frozen fries which are not fresh.
The funniest thing is that there is no right or wrong way to cut french fries, but here you are going to learn easiest and fastest way to make French fries.
Potato contains Fibre and which helps lower the cholesterol in the blood, thereby it reducing the heart disease risk.
So without wasting let's see how to cut potatoes for French fries.
How to Cut Potato for French Fries?
We can make Crispy fried french fries and Baked crispy french fries from these potato french fries.
For cutting potatoes we need some equipment.
Equipment
Ingredients
How to cut potatoes into fries step by step?
1st Step- First you need to place the potato on its side on Chopping board and Using a large knife cut the thin slices.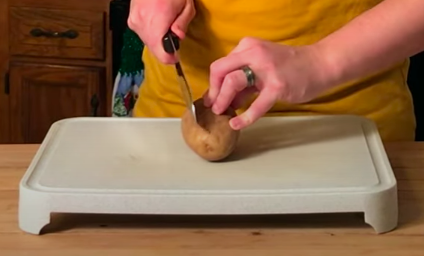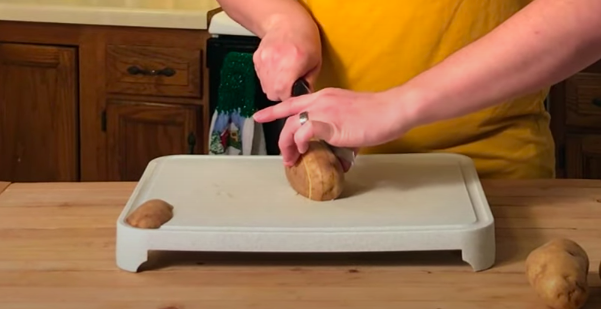 2nd Step – Now flip the slices,  and cut the potatoes into thin friest.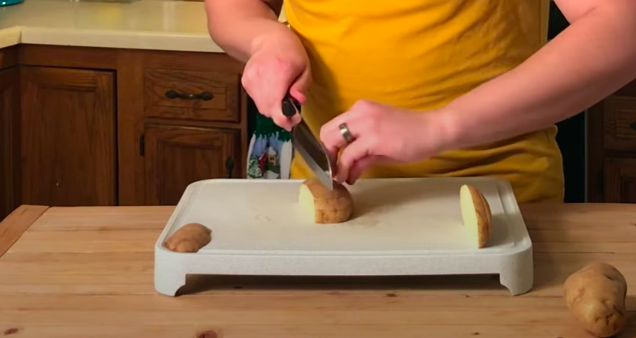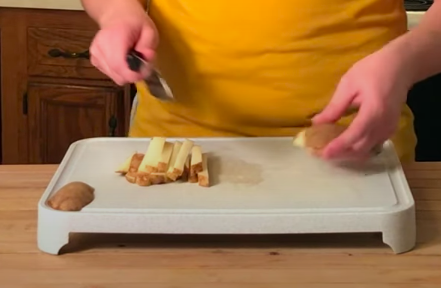 That's it, In just 2 Simple steps you can make cut potatoes for french fries.
 Note: Cut the potatoes into similar-sized pieces so that all fries can cook at the same time.
How to Cut Potato French Fries? – Video