Finding the Right Analytics Tool: 3 Essential Considerations
Finding the right analytics tool for your business is not easy. It's important to look beyond the features and capabilities of solutions and carefully consider how you could use analytics to enhance business performance and make better day-to-day decisions.
Although, reading comprehensive comparisons of tools like Tableau Vs. Power BI can be helpful, you still need to figure out how the robust analytics solutions fit your business needs. With that in mind, let's look at a few key considerations that will help you narrow down the list of analytics solutions to consider and make a more confident decision about which one to go with.
Consider Your Situation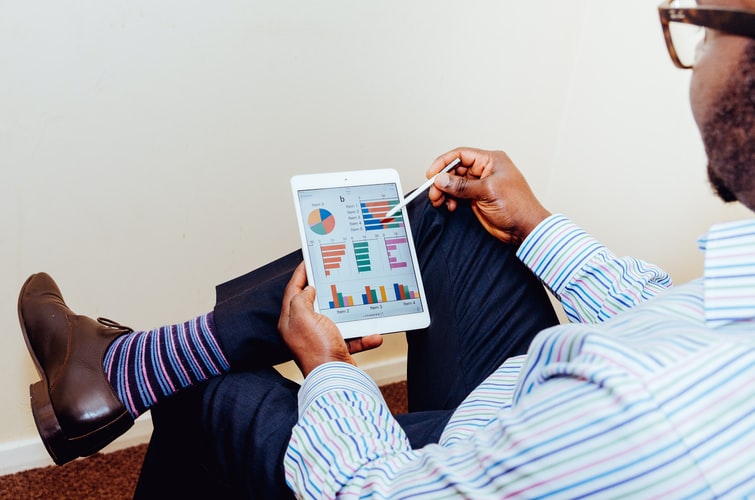 Data analytics can help businesses make decisions five times faster. But even though that's a massive advantage that's impossible to ignore, you need to clearly establish what goals a business intelligence solution would help you accomplish.
Start by making a list of specific business problems or questions you want to answer and then look at them from a data perspective. Would having more data help you find a solution? If so, what type of data would you need to monitor?
Data analytics needs might differ significantly from industry to industry, so it's a good idea to look at industry-specific use cases for analytics to find priority areas that you might want to focus on.
Finally, think about how a data analytics solution will fit with your company. For instance, getting the most out of a robust enterprise-level analytics solution might not be feasible if you run a small business.
Meanwhile, if you're a larger company with a lot of data, you will probably need to take advantage of the full set of available features if you're going to stay competitive in your market.
Choose the Right Type of Analytics
Analytics is a broad term that describes a few different types of tools, each serving a unique purpose. So you need to be aware of the options you can go with if you're going to make an informed decision that benefits your business.
Using business intelligence software to create reports helps businesses to analyze and understand the data they collect. They can process data, provide reports, run simulation models, and help manage performance in ways that would be impossible by manually going through the data on your own.
In essence, BI solutions are all about making your business more data-driven, allowing you to better leverage the data you currently have and seeing it in a way that's more engaging, informative, and solution-oriented.
Then you have customer analytics tools that are used to track customer behaviors, understanding the underlying motivations behind them, and using those insights to improve your brand, products, and communications.
Customer data platforms are similar to customer analytics, but they usually track anonymous visits on your site, allowing you to better understand your online audiences and how to cater to them.
Depending on your needs, you may choose one or more of the analytics tools listed above. But since analytics can become a complex subject very quickly, it's good to consider how different options can impact your business right now.
Find a Reputable Provider
There's little doubt that analytics can have a massive impact on your company's success. But at the same time, your ability to gain valuable insights from analytics will largely depend on the provider that you end up going with.
There are countless analytics tools on the market, each offering its own benefits. But while many of them offer similar features, not all of them have the same level of customer experience and ease of use.
Because of that, it's essential to do your research before committing to a tool, even if the features seem like a good fit.
For one thing, make sure you read the reviews to see if the company has good support. Things will inevitably go wrong as you learn to use the software, so you need the support team on your side and ready to help quickly.
You should also look at how the analytics tool stores data. If you have your own IT infrastructure, you might be fine with hosting the data yourself. Still, cloud-based analytics offer many advantages such as cost reduction, better security, and fewer maintenance issues.
Bottom Line
Analytics is an indispensable tool for making better and more confident decisions about your business. But to make the most of the data you collect, finding the right tools can be just as important as how you use them.
If you start with your business goals, consider which types of analytics you need, and research the companies you're looking at, you will have a much better chance of transforming your business using data.