The company struggled to find a balance between its nonprofit objectives and the high costs associated with its business, coupled with billions of dollars in commercial connections.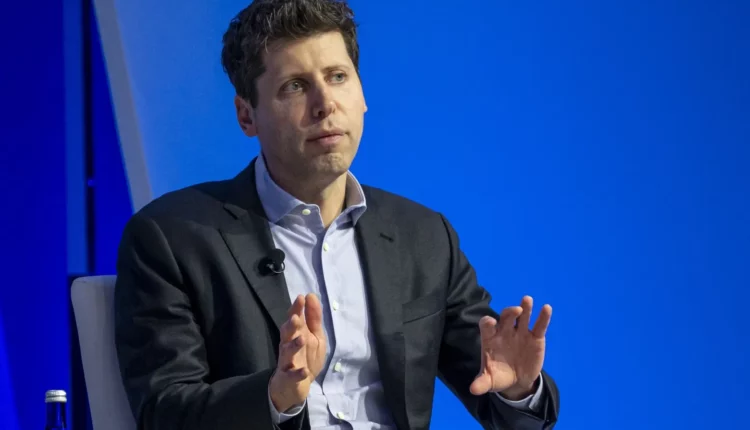 OpenAI, a company in charge of developing artificial intelligence, faced a major shake-up. Sam Altman, its CEO and co-founder, known for pushing the company to the forefront of AI development, was unexpectedly fired. Despite his previous successes and positive reception, the board, controlled by AI-skeptical scientists, was concerned about the company's rapid expansion and potential risks associated with advanced AI.
The disagreement led to Altman's abrupt removal, causing chaos and prompting loyal executives and employees to express solidarity on social media.
The underlying tension revolved around OpenAI's dual structure – a nonprofit with a for-profit subsidiary. Altman, seeking funds for ambitious AI projects, created the for-profit arm, attracting investments from companies like Microsoft.
However, this structure left Altman, Microsoft, and customers under the control of a skeptical board. The board, wary of AI risks, clashed with Altman, who argued for the company's necessary growth to meet customer demand.
Read Also:-WhatsApp might add a chatbot button for Meta AI soon
The firing raised concerns about OpenAI's future, with investors considering devaluing their holdings to press for Altman's return. Microsoft, caught off guard by the decision, was reportedly upset, and employees speculated on potential resignations.
The uncertainty surrounding OpenAI's leadership and structure sparked fears among clients, leading some to explore alternatives.
The situation also shed light on Altman's side projects, including a crypto venture and an AI chipmaker, which further strained relations with the board.
Disagreements between Altman and Ilya Sutskever, OpenAI's chief scientist, escalated over safety concerns and announcements made at a recent conference. Sutskever, voicing his concerns to the board, played a role in Altman's firing.
The aftermath left OpenAI, once valued at $86 billion, facing challenges in maintaining its innovation pace. Competing technologies and concerns among clients raised uncertainties about OpenAI's stability. Altman and his allies attempted a comeback, with even Elon Musk expressing worry about the company's direction.
Sutskever, signaling Altman's unlikely return, emphasized the need for stability and customer reassurance.