Monday.com Login Step By Step Guide In 3 Easy Steps
Monday.com Login is a versatile and user-friendly work operating system that empowers teams and organizations to manage their work, projects, and workflows efficiently. It's a dynamic platform that streamlines collaboration, fosters transparency, and enhances productivity across various industries.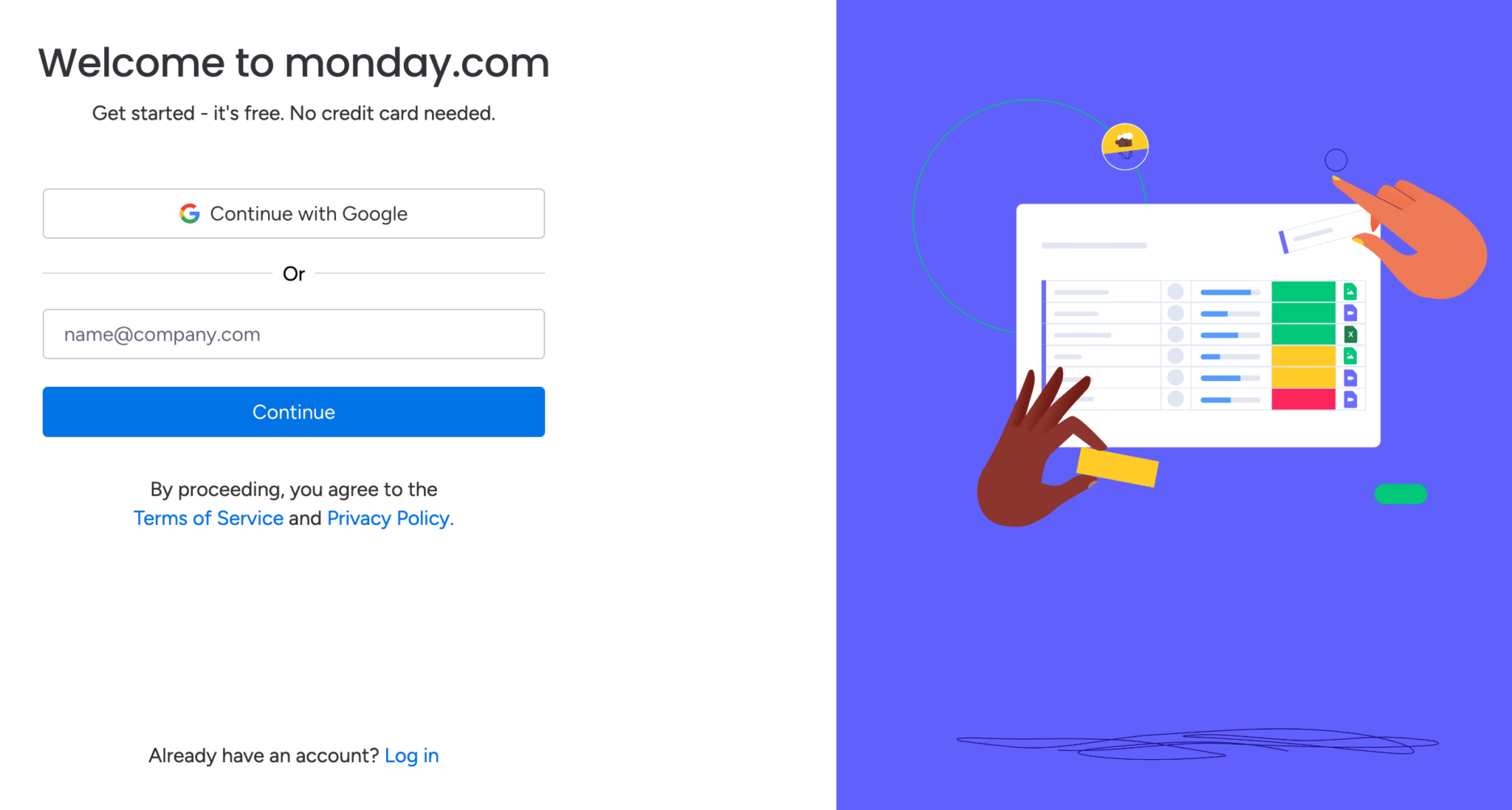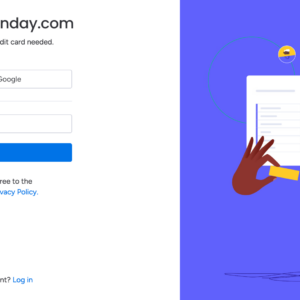 This innovative tool is designed to help teams of all sizes, from small startups to large enterprises, by providing them with a centralized hub for work management. At its core, Monday.com offers a visual and customizable workspace where teams can plan, track, and execute projects with ease.
The platform's intuitive interface allows users to create and customize workboards, which can adapt to a wide range of use cases. From project management and task tracking to marketing campaigns and HR workflows, Monday.com offers the flexibility to meet different needs.
New User Monday.com login Step By Step Guide
Step 1 – Accept Invite
To login to your monday.com account for the first time, go to your e-mail address and open the invite you have received from your team. Click the 'Accept Invitation' button to proceed.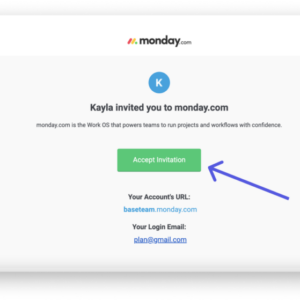 Step 2 – Enter your details
Next, enter your full name and create a password. After pressing the checkbox to agree to the Terms of Service and Privacy Policy, press 'Continue' and you are good to go!
Step 3 – Once joined, invite more team members.
Once you are in, you can invite more team members. You can also upload your profile picture and edit your personal information so that your team knows who you are.
Logging In To Monday.com
Once you have already completed the sign-up process, logging in is a breeze! Follow the steps below to easily log into your account.
Step 1 – Go to Monday.com
Go to homepage https://monday.com/ and click on "Login" at the upper right corner of your screen as shown below.

Step 2 – Enter your work email
Next, enter your work email address, the email address that you initially registered with and click "Next". Alternately, you can sign in with Google.
Step 3 – Enter your account web address.
Type in your account URL and click "Next" to enter your account. Your account URL is the text just before ".monday.com".
Reset Your Monday.com Login Password
If you forget your Monday.com Login password, you may reset it by following the below steps.
1. Visit the login page of Monday.com
2. Click on the link Forgot password.
3. Enter a valid email address.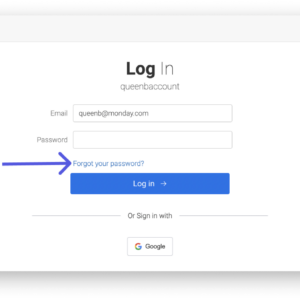 4. Click on the button Send an email for Password Reset.
5. Check your email id connected to Monday.com Login to find the password reset link.
6. Click on the respective link to reset your password.
Using monday.com Mobile Application
Being able to manage your projects on-the-go is vital in today's fast-paced environment. The monday.com mobile app brings the power of the platform to your fingertips
1. Stay Notified: Get real-time notifications about any updates, mentions, or changes in your tasks and projects.
2. Quick Add: Add new tasks, assign teammates, and set deadlines directly from your mobile device.
3. Visual Dashboards: View and interact with all your dashboards, just as you would on the desktop version.
4. Offline Access: You can still view your boards and items even when you're offline. Any changes made will sync once you're back online.
Conclusion
Monday.com Login is a dynamic and versatile work operating system that has redefined the way teams and organizations manage their work and projects. With its user-friendly interface, customizable workboards, and extensive library of templates, it offers a solution for a wide range of industries and use cases. The platform's ability to streamline collaboration, enhance transparency, and improve productivity makes it a valuable tool for teams of all sizes.
Monday.com Login empowers users to plan, track, and execute projects with ease, reducing manual tasks and promoting automation to boost efficiency. Its adaptability and integration capabilities allow for seamless connectivity with other tools and apps, creating a centralized hub for work management.
Related:-
1. Penn Foster Login Step By Step Guide In 3 Easy Steps
2. Myfiosgateway Login – Setup Router & Manage Wi-Fi Settings – Step by Step Guide!