How To Use the Kik App on a Mac?
Like Facebook Messenger, Instagram or Snapchat, Kik is one of the popular instant messaging app mostly used by teenagers and adults. The primary purpose of this app is to exchange text messages where users can also send photos, videos, and GIFs. The Kik app is really a gateway to stay connected with friends, family, and loved ones.
This free instant messaging app is available for iOS, Android, and Windows phones. Since it offers some amazing instant messaging features, plenty of people also want to use the same app on Mac. If you are also one of them and don't know the procedure, follow this context for reliable guidance.
What is Kik App?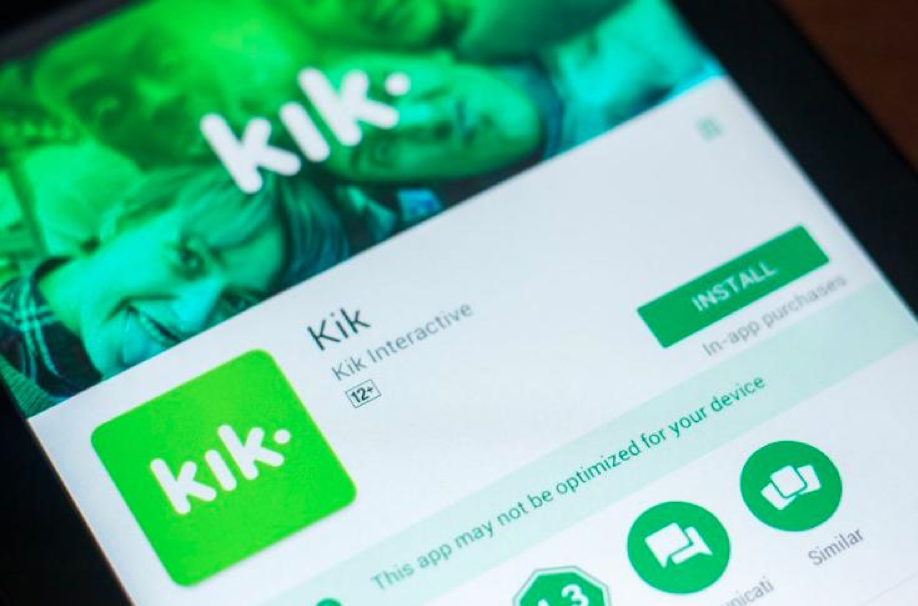 Kik is a US-based freeware instant messaging app developed by Kik Interactive on October 19, 2010. It allows users to stay in touch with friends and family by using mobile data or Wi-Fi. Here you can communicate with others through one-on-one and group chat and share photos, videos., games, GIFs, and more.
Moreover, you can also meet with people who share similar or likewise interests. This messaging app is most popular in the US, and Kik has been downloaded about 100,000,000+ times since its release in the Play Store. Kik app also has 15 million monthly active users, and it is available in every country. The Kick app is available in 13 different languages ​​including English, Arabic, French, German, Italian, etc.
What Are the Features of Kik App?
The innovative features of the Kick app are the primary reason behind the huge level of popularity of this app. If you are wondering what these features are, follow the section below for details.
●     It's Free
One of the most important things about the Kik app is its free using system. Though it also has a premium version, you can enjoy most of the features for free. You can enjoy most of the features without paying a penny.
●     One to One Chatting
Chatting is the main feature of the Kik app, and you can enjoy its chatting feature for free. Here you can chat with unlimited people and exchange unlimited messages without any type of interruption.
●     Group Chatting
Along with chatting with your favorite person, Kik app will also let you communicate with a group through a group chatting option. Here you can create a group chat with 49 people and share your story or idea with multiple people simultaneously.
●     Share Documents
Along with instant text messaging, you will also find multimedia messaging features here on Kik. This feature will allow you to share and exchange files like photos, videos, documents, and many more.
●     Express Your Feeling
You will find hundreds of stickers, GIFs, emojis on Kick, which will allow you to express your feelings in a different way. So you can be able to communicate with anyone without saying a word.
●     Screen Share
You may not find a voice call feature on Kik app, but here you will find a face-to-face or video can screen sharing option. And you can be able to enjoy these two features for free.
●     Meet With New People
Kik app can help you to meet with like-minded people through its "Meet New People" feature. When you use this app, it will help you to connect with someone else who is also looking for new friends.
How to Download and Install Kik App for Mac?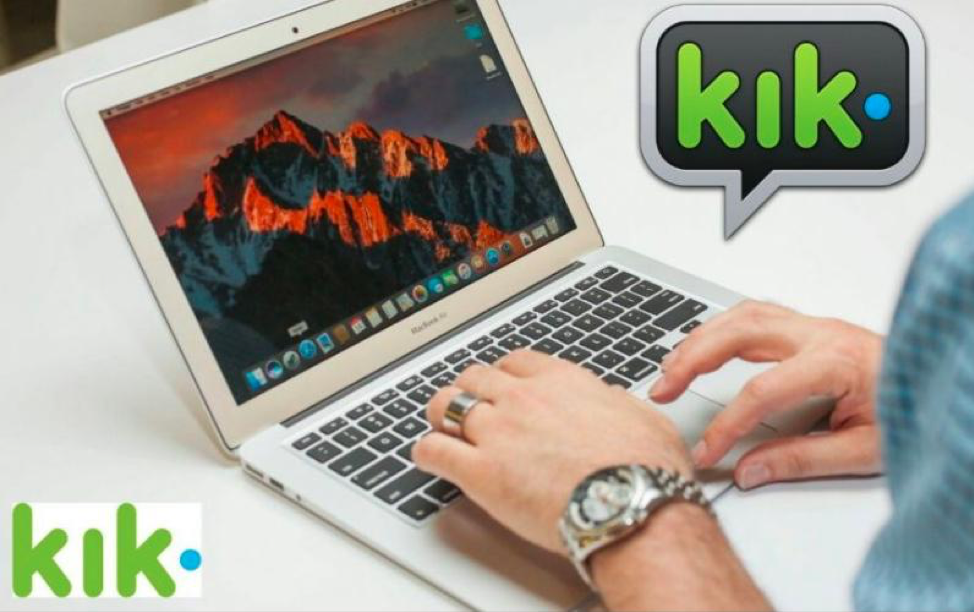 Since the Kik app is only available for iOS and Android platforms, you have to use an emulator to get Kik for Mac. You can use many emulators like BlueStacks, NoxPlayer, MEmu, and many more. Emulators will create an android environment on your Mac and allow you to use all phone apps, including mac. We are going to show you the Kik app installation process through the BlueStacks emulator.
Step – 1   First, go to the official website of BlueStacks to download the latest version.
Step – 2   Once the download is done, find out the install package and double-click on it to install the app.
Step – 3   After completing the installation, open the emulator and find the play store from there.
Step – 4   Launch the play store with the necessary credentials and tap on its search bar.
Step – 5   Enter the app name in the search bar and select the right app from the search result.
Step – 6   After selecting the right app, tap on the install button and wait to complete the procedure.
Once the installation is done, you can start using the Kik app on your Mac and enjoy its unique features on a big screen.
How To Use the Kik App on a Mac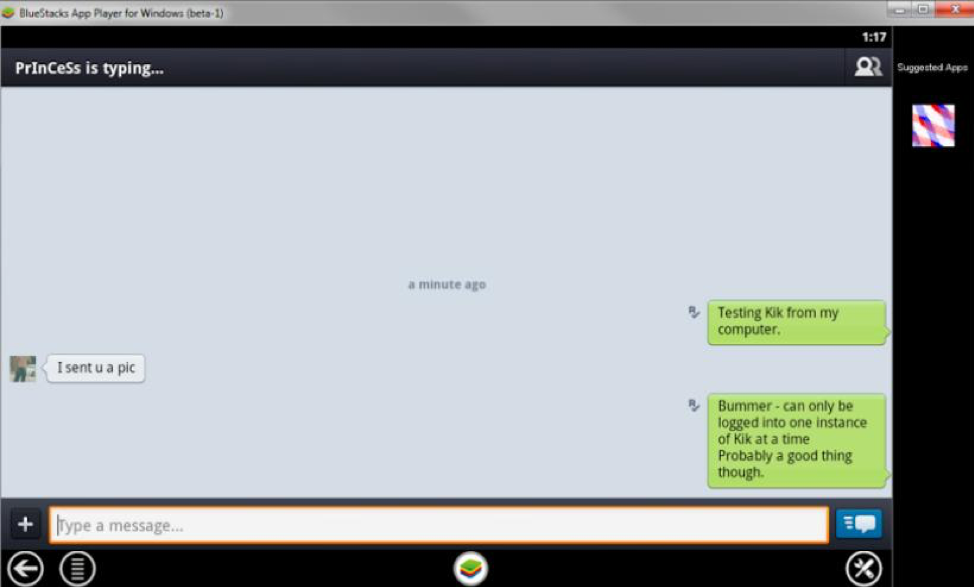 Using the Kik app on Mac is one of the easiest things that anybody can do. If still looking for reliable guidance on using the Kik app, follow the below section. Here we will show you the process through some easy steps.
First of all, open the Kik app, and you will find it on the installed emulator's home screen.
Click on Login and enter login credentials to access the home page.
If you are a new user, click Sign Up and fill in all the required details including username, profile photo, phone number, etc.
Now follow the on-screen procedure to successfully log in to Kik. You will see the "Find Your Friends on Kik" option after log in to Kik.
Simply click on the Find Your Friends option to locate your friends or contacts. However, you can also search them through their username.
The last thing you have to do is confirm your email address to complete the Kik account creating procedure. Once you are done, you can now use the Kik without any hassle.
Final Thought
KIK is an instant messaging application that continues to dominate all adversaries like WhatsApp, Instagram, and many more. This app has made real-time conversations more convenient via mobile internet and Wi-Fi connectivity across a number of operating platforms. Here we have shared a simple method to download the Kick instant Messenger app on Mac.
Get the app today and enjoy its innovative features with the limitless chatting option with unlimited people. Along with chatting, you can also enjoy the Kik app's free multimedia file exchange function. Furthermore, you will also find stickers, GIFs, and emojis to make your chatting more interesting.