Best WordPress Plugins for Starting a Social Media News Blog
When we mention the term blog, we certainly first think of WordPress, the best and most used CMS today. With the help of various plugins on the WordPress platform, we can do absolutely anything we want.
However, we must be careful when choosing a plugin. Not every works the same, and not each is the same quality. Our blog needs good visibility, loading speed, good SEO or good search engine positioning, and beautiful and quality design. Of course, quality content goes without saying. These are all factors that will lead to visitors coming back to your blog.
In the text below, we will describe which plugins every serious administrator should have and the reasons for using these plugins.
WP Reset is a plugin that every serious blog administrator should have. In addition to contributing to the blog's quality, it also raises the level of security to a higher level. With this plugin, your portal can hardly be destroyed or non-functional. If you're wondering why keep reading.
WP Reset has options to safely delete most content from your blog, whether you are deleting a post, image, or the entire database. WP Reset will do the job with three clicks.
Other options that this plugin has, which will make it easier for you to administer the blog, are:
Snapshots – create a snapshot of your blog. If you have deleted something or the blog has become non-functional, simply return the functional copy from the snapshot and have the blog working in just a few minutes. You can store the snapshot on a cloud so your hosting is not overloaded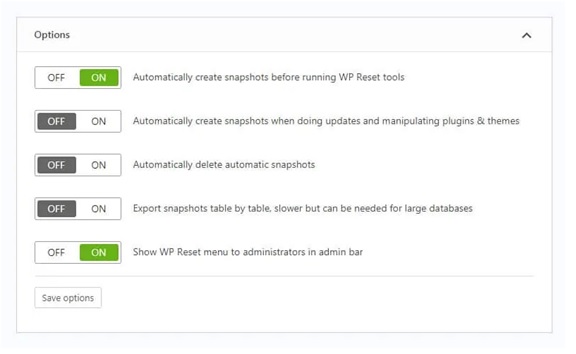 Collections – if you keep installing the same plugins, why install them one by one? With the help of WP Reset plugins, install all plugins at once.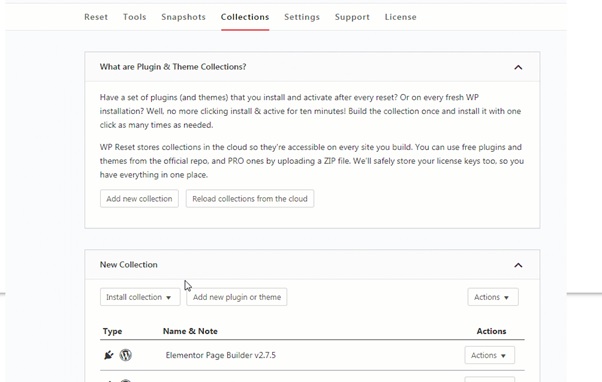 Remove theme demo data – you installed a new theme, and it loaded demo content? With the help of the WP Reset plugin, delete unwanted content, and then fill the blog with your own materials.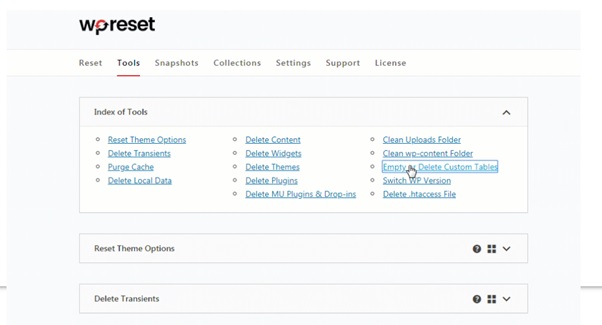 White screen of death – were some core WordPress files damaged during testing? No problem. With the help of this plugin, you can access a secure link, log in as an administrator, and with a few clicks, return the blog to normal.
Centralized management – if you administer a large number of portals, you can do all this from just one control panel. This is a very useful option that will save a lot of time.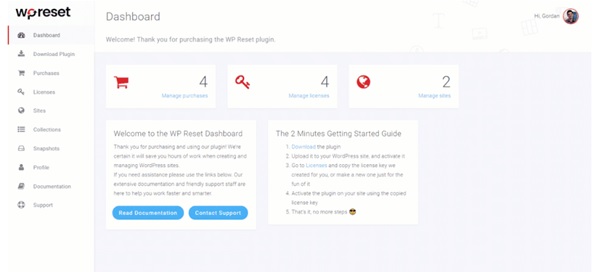 You can purchase this plugin for personal use for only 39 USD / yr – 1 site, USD 79 / yr – 5 sites, and USD 149 / yr – 100 sites.
This plugin is a must-have. Certainly, while working on the design of your blog or while doing the update, you need to give your visitors information that the blog is not currently working. Coming Soon plugin is the best option for that. Set up a static page that will be displayed to visitors until the blog is up and running.
Other options that this plugin offers are:
Free images – Coming Soon plugin offers more than 2 million free images that will amaze even the most demanding visitors of your blog.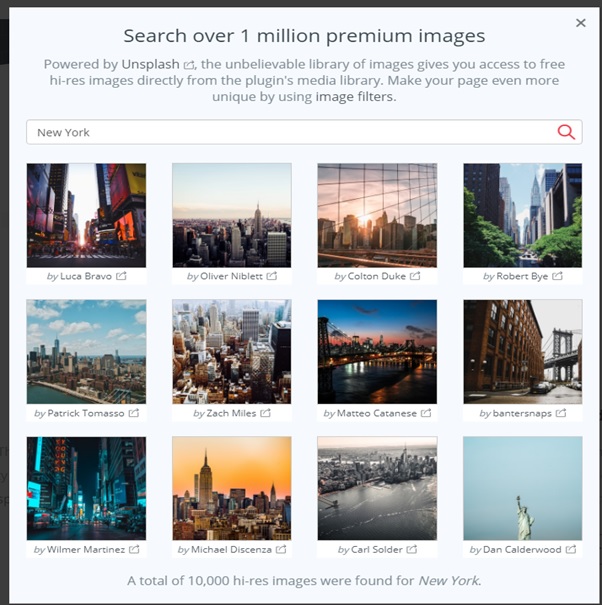 170+ themes – ready-made themes that will fit into any design and any brand, will allow you to impress your customers surely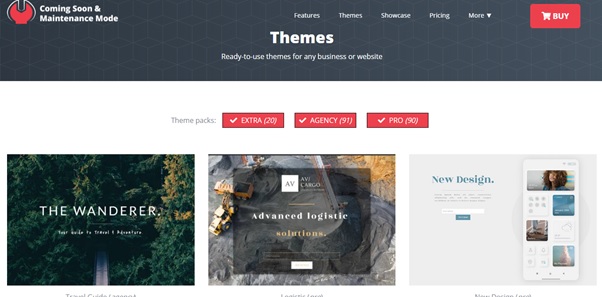 Full rebranding – if you want, you can change the name, colors, and complete appearance of the plugin directly from the control panel. Useful if you are doing a blog for a client.
SEO Setup – no matter what, you are in maintenance mode, your blog is indexed for search engines, so you will be well-positioned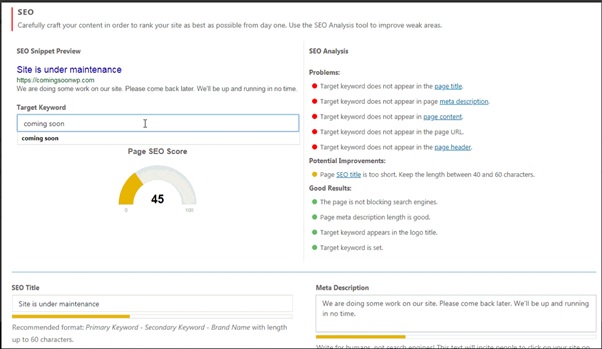 Easy access for clients – create a secret link for the client with which he can always access the portal and see what it looks like before it is fully designed.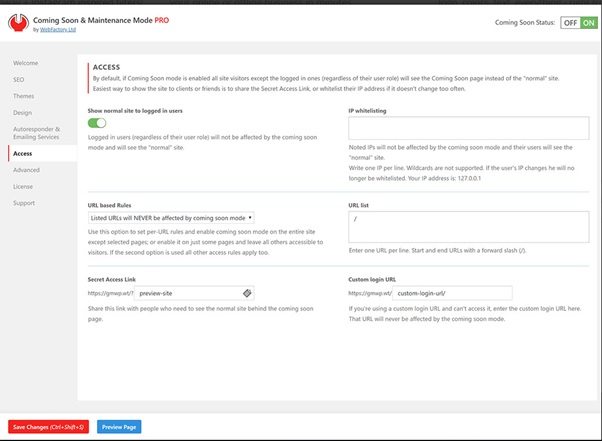 This is a powerful plugin that you can buy at a price of USD 39 / yr for one site or USD 79 / lifetime for one site. The agency package costs $ 199, and you can use the plugin on 100 sites.
The worst thing that can happen to a visitor to our blog is that he wants to open some content and instead gets a "404 page." This plugin will make you never have broken links on your blog again. No matter if the page exists on your blog, this plugin will do a redirect so the visitor will get the content he wanted to see.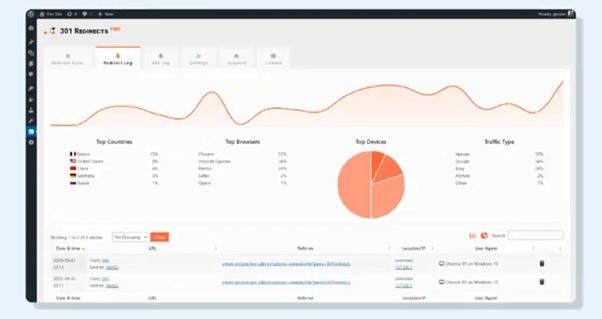 Some of the features of this plugin are:
Boost Meaningful Traffic – show users the pages they wanted to see; there will never be 404 pages on your blog again
Take control over redirects – if you change the link structure, it won't be a problem, this plugin will do the job, and all links will be available
Safely change post URLs – if you changed the URL of a post, this plugin recorded the original URL and automatically created a redirect rule to make the content available
Ignore bad traffic – Bad bots are blocked, while search engines like Google are whitelisted
Charts – view current status and insight into detailed statistics and actions on the blog
Support – great support from authors and people who use the plugin every day.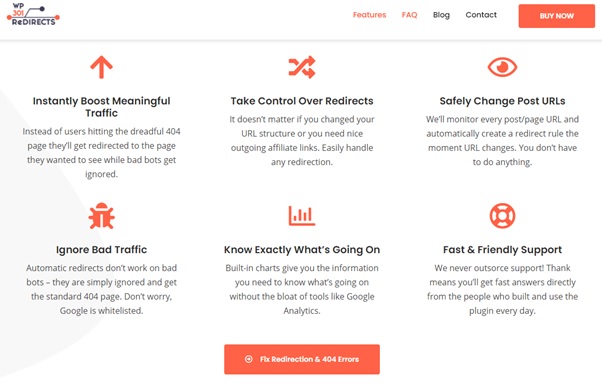 You can buy this plugin for personal use for only 39 USD / yr – 1 site, USD 79 / yr – 5 sites, and USD 149 / yr – 100 sites.
This is a great plugin that will make sticky any content on your blog. What does sticky mean? This means that the content will remain visible no matter what part of the page the visitor is on. If you have a sticky menu and the visitor scrolls down, the menu will still be visible to him.
This is a handy tool with which you can make any part of the page always visible. It is useful; for example, if you have links in the menu that you want a visitor to visit, you will put that menu sticky. You can also make sticky buttons, discount information, and all the other parts of the blog that you want.
One of the main options of this plugin is Visual Picker. This means that you don't have to know how to code, simply with the help of a picker, you click on the part of the blog you want to make sticky, and the job is done.
You can also activate or deactivate sticky elements depending on the size of the screen on which the content is displayed. For example, if you want to hide sticky items to visitors coming from mobile devices, you'll do it with a single click.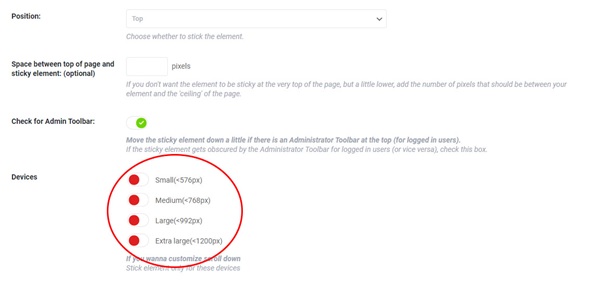 WP Sticky is fully customizable, you can change colors and backgrounds making the sticky elements fit perfectly into the design.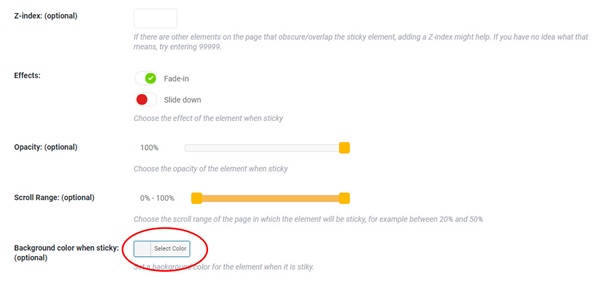 WP Sticky is a premium plugin that you should definitely have. The price is USD 39 for one site, USD 49 for 3 sites and usd 99 for 100 sites.
WP Author Box is a great plugin that will expand the capabilities of core WordPress. Allows you to add a beautiful author box to any page, post, or other parts of the blog. Also, with the help of this plugin, you can assign guests an author's role without having to create a WP account for them. More than 50,000 satisfied users use this plugin.

The main features are:
Easy WordPress integration – the plugin is straightforward to install, and there is no danger to core WordPress files or materials. Everything will remain fully functional.
Guest authors – you can easily assign a post to a guest author. That will make blogging and contributing a lot easier.
Multiple authors – you can assign multiple authors to one content, so more people can get credit for creating the material
Link control – whether you want to follow links or that the author box opens in a new tab. It is up to you to decide.
Post type support – specify on which content the author box appears
Appearance control – you can completely tune the behavior of the author box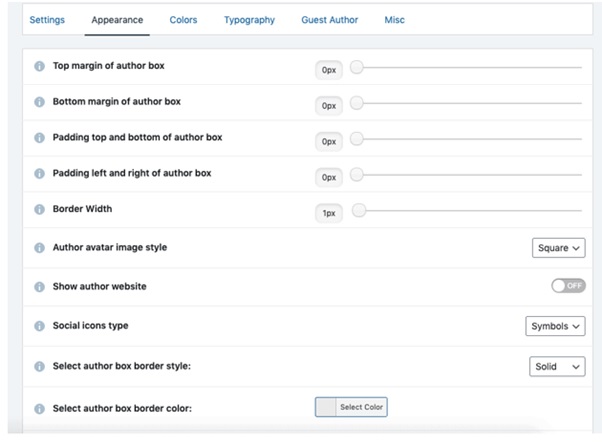 Color control – change the color and design of the author box and fully customize it to your blog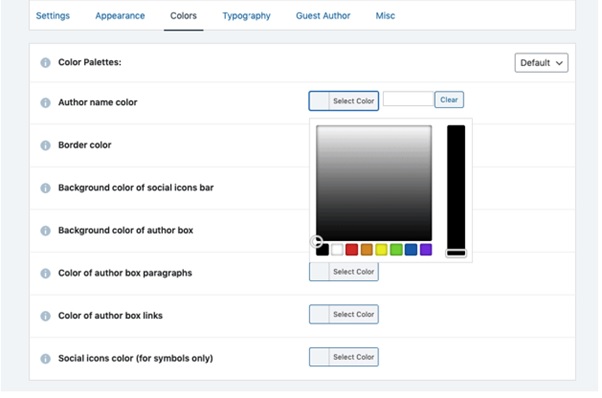 These are some of the main options of this plugin. The plugin is very high quality, and you can buy it at a price of USD 39 – 1 site, USD 69 – 3 sites, and USD 499 for 30 sites. All prices are expressed for one year.
If you are a serious blog administrator, you should definitely consider using the plugins we have listed. These are well-designed, fast plugins that will raise the performance of your blog to a higher level, thus ensuring stability, better functionality, and traffic to your blog.