Use Stellar Merge Mailbox for Outlook to Merge PST Files Easily
Microsoft Outlook has made life so convenient with its extraordinary features. Usually, all the Outlook data is stored in a PST file. If you are someone using more than one Outlook account, you will have multiple Outlook files. Sometimes, it might be overwhelming for you to manage multiple PST files. In such a case you might have to merge those multiple PST files to one PST account.
Stellar Merge Mailbox for Outlook would help to merge PST files in a fast and simple way.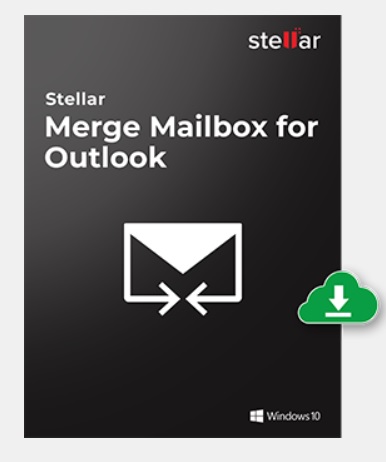 What is Stellar Merge Mailbox for Outlook?
Stellar Merge Mailbox for outlook is a highly efficient PST file merger tool, which helps you to merge multiple PST files into one file. It can merge all or specific mails, calendars, and to-do & task folders from PST files to various Outlook versions, maintaining the file content and structure unchanged. It can also join PST files creating hierarchy in the final PST file. It is a product offered by Stellar, which is a 23-year old data recovery company with 3 million+ satisfied customers all over the world.
Unique features of Stellar PST Merger:
Although there are multiple PST merger tools available in the market, Stellar PST Merger stands out from all of them with its awesome features, which are as follows:
Before that you can also check for [pii_email_37f47c404649338129d6] error. A lot of emails have asked us to solve this error.
Support large files:
There is no size limitation on PST files, you can merge or join files of any size – small or large. It is supported on systems with OS Window 10, Windows 8.1/8, and Windows 7.
Merges password protected files:
It can also merge password protected files without the use of password along with unprotected files. However, you need a password if you want to access the password protected files after merging.
Remove duplicate emails from PST:
The software provides the option to remove duplicate items after checking all factors like Subject, Sender Email, Text Body, Sender Name, and Attachments in it. It also provides default and advanced Duplicate check criteria to remove items accurately. It also removes deleted and junk folders while merging on clicking Exclude Deleted folder and Exclude junk checkboxes. It also eliminated corrupted files while merging.
User-friendly interface:
It can be operated easily with no technical knowledge. All options are straight-forward with no jargon barriers.
 Highly Secured:
As mentioned earlier, it is a product of a Stellar company which has been trusted over 23 years. All the data in your PST files is secured. Stellar never compromises with your data.
These are some of the key features of Stellar PST Merger. Merging files using stellar is very simple and you can do it just in few minutes.
How to Merge Files using Stellar PST Merger?
Step 1: When you install Stellar PST merger and open it, you get to see the screen as shown below. There is a Drag and Drop icon which allows select PST files to be merged.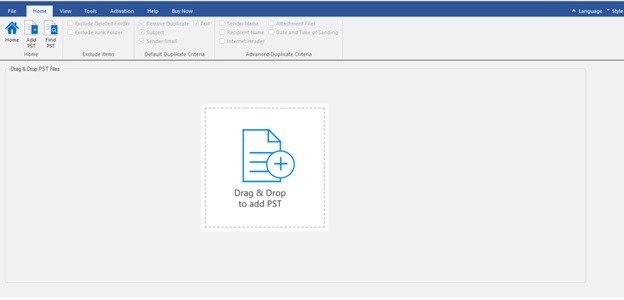 Step 2: Click on Drag and Drop option, select the PST files you want to merge. You can add multiple files at once. It allows users to browse and select files saved in different locations of the system. Then click on next.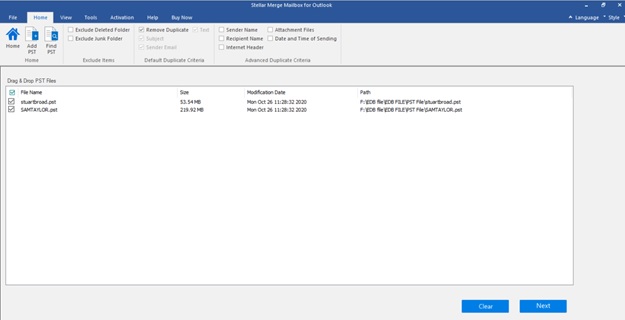 Step 3: You can expand these files and select which files you want to merge. You can now click either on join files or merge files as per your need.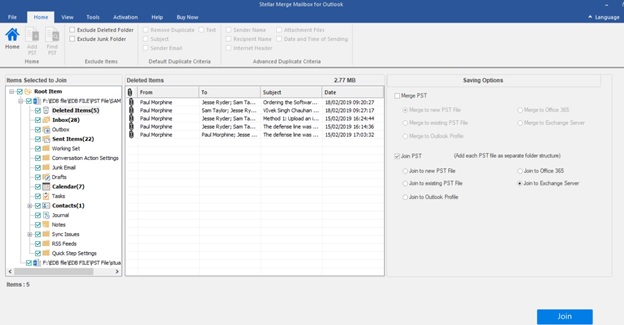 Then files start to merge and you get a single PST file. This is the simple and direct process to merge files using Stellar PST Merge. There are also many advanced options that can be used based on your requirement.
Final note:
Stellar Merge Mailbox for Outlook is one of the best PST merger tools available today which helps you merge Outlook data files with 100% precision and integrity, supporting all Outlook versions. If you are looking for a powerful tool to merge your PST files, download and use it now.