Top trending technologies suited for your fintech startup
It's impossible to envision modern finance without technology, which is assisting players in better navigating the industry's complex terrain. While bigger and older organizations take their time adopting technology, start-ups are breaking new ground – and the two are more frequently collaborators than competitors.
As the need for innovation grows and consumers become more familiar with Digital Fintech Solutions, 2021 will see the rapid expansion of this business. We can expect smart new solutions from innovative firms that are likely to transform how individuals handle their financial concerns.
According to PRNewswire.com, the worldwide fintech market is predicted to reach $309.98 billion by 2022, with a CAGR of 24.8 %. The rapid growth of financial institutions and startups is unsurprising.
As the tech-savvy millennial population grew older, so did banking and financial alternatives, with once-rare conveniences like mobile banking becoming mainstream, driving brick-and-mortar institutions to become tech-enabled.
We've seen these technology developments propel fintech and corporate growth as a means of improving operations and making businesses more resilient to adversity.
Many new ideas and technologies are disrupting how businesses connect with customers throughout the world as the financial technology sector continues to develop and alter our economy. Here are the top financial trends for 2022, ranging from blockchain-based smart contracts to AI-powered chatbots.
Artificial Intelligence (AI)
AI algorithms offer a great way to create precise forecasts based on past data trends. This AI functionality, in addition to delivering analytical insights, assists in the collection of unstructured Big Data within a business. These factors place artificial intelligence (AI) among the top Fintech App Development in this era and beyond in 2022.
At the same time, financial institutions can benefit from deploying certain technologies. A propensity model, a chatbot using Natural Language Processing, or financial face recognition technology can all be powered by AI. In all of these scenarios, AI will shine brightest in huge firms that deal with massive data volumes.
RegTech (Regulatory Technology)
Regtech is defined as the use of technology to track regulatory compliance. Regulatory technology solutions use technologies that can manage massive datasets or unstructured data to automate data monitoring and reporting. These technologies are also meant to help financial businesses deal with changing regulatory requirements in various nations throughout the world.
As political administrations shift and governments strive to push higher cybersecurity rules, the importance of regtech may assist to safeguard fintech security. These solutions are developed to manage big data transfers in order to comply with rules. In areas including compliance monitoring, financial crime, AML/CTF, penalties, and regulatory reporting, Regtech apps remained attractive, integrated solutions for businesses.
Robotic process automation a unique Digital Finance Solution
Financial companies can employ RPA in their business management systems to lower the number of human resources needed. RPA employs robotics and a graphical user interface to execute the operation (GUI). Simple tasks (selecting things, sending emails) to sophisticated procedures are all part of the work (creating a report, organizing a database).
Collecting data, computing quantitative values on the company's performance and managing transactions, extracting summaries from big documents, managing regulatory documentation, and regulating emails and attachments are some of the most prevalent RPA tasks.
Conversational banking will gain popularity. Chatbots are becoming more widely used as AI and language processing technologies advance, and Fintech is no exception. Conversational banking is the use of chatbots in financial administration and transactions.
RPA is a great approach for fintech organizations to lower their operational costs without losing quality or productivity by automating back-office processes so that people can focus on more innovative and value-adding activities.
Voice-Enabled Payments
Voice-enabled technology enables customers to hear their balance and make payments or money transfers by using their smartphone's voice recognition software and a digital assistant such as Siri, Google Assistant, or Amazon Alexa.
Voice-enabled payments are a viable alternative for fintech businesses aiming to create proof-of-concept (POC) initiatives on a small budget. The technology has the potential to be utilized for payments at retail outlets that do not have contactless payment terminals. It also makes it easier for those with visual impairments to participate in the cashless economy.
Digital Banking
Customers' faith in traditional banking is eroding, making room in the financial industry for alternative Digital Fintech Solutions such as challenger banks and non-banks. These companies are well-known not only for their use of technology, but also for providing greater interest rates, cheaper fees, and improved customer service.
Fidor and Zelf are two of the most prominent digital bank projects. Both are virtual-only banks that allow users to bypass unnecessary paperwork. Digital Fintech Software or say applications eliminate the need to visit brick-and-mortar banks; instead, all financial transactions may now be completed on the go.
The unprecedented growth of fintech may give an impression that it is putting banks out of business. If they are unable to obtain a finance license, however, startups are more inclined to partner with banks by delivering new ideas in exchange for access to the bank's client base.
Virtual Cards
People can use virtual cards instead of actual cards for online transactions because they are based on VISA or Mastercard. There is no plastic involved; all that is required is a sixteen-digit card number, CVV code, and expiration date.
Some virtual cards also allow users to keep loyalty programs on them and to utilize the same account for both fiat and crypto transactions, making it easier to manage finances by consolidating all accounts into a single balance.
In the event that actual cards are refused or cannot be located, virtual cards can be utilized as a backup payment option. Setting up virtual card accounts on mobile apps such as Zumo and iCard is simple. One downside of virtual cards is that they may not be accepted by all shops.
Blockchain
The digital world's infrastructure is becoming increasingly dependent on distributed ledger technologies. It is the technology that underpins Bitcoin and other cryptocurrencies, but it has many additional uses. Blockchain technology's full potential is yet to be realised. Over the next few years, some new groundbreaking innovations in this field may emerge.
Decentralized finance (DeFi) and non-fungible tokens (NFTs) are only two examples of how blockchain might revolutionize the financial industry. There are several more applications for this technology, and it is difficult to foresee what new advances may emerge in these fields in the next years. Blockchain has a lot of room for expansion, but there are a lot of obstacles to overcome before it becomes more widely used.
Wrap Up
With the advent of technology and the ever-changing needs of financial markets, changes are unavoidable, and Fintech evolves in new ways each year. Companies' performance is determined by how such trends are implemented into their operations. Combining RegTech, AI, IoT, and Machine Learning with blockchain and conversational banking will be critical in recruiting clients and improving financial institutions' efficiency.
Digital Fintech Solutions are a rapidly expanding and extremely attractive financial industry sector with long-term prospects and limitless opportunities. This is why many financial institutions are striving to incorporate technology into their operations or launching their fintech venture. To achieve it effectively, you must select the most sophisticated fintech solution providers available for your business.
Author – Bio
Nikunj Gundaniya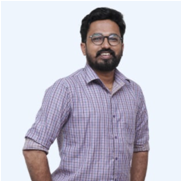 Nikunj Gundaniya, Product manager Digipay.guru, one of the leading fintech solution providers, which provides mobile finance application development services. He is a visionary leader whose flamboyant management style has given profitable results for the company. He believes in the mantra of giving 100% to his work.