Success Story of Branzio Watches Founder Mehtabjit Teja
All big businesses take start from small, there is no deviltry existing to put anyone on top without having hard work and struggle. Mehtabjit Teja is a successful entrepreneur and a proud founder of Branzio Watches. He is a man who starts his career from the very basic steps and reached the appreciated position. Mehtabjit life just revolves around consistency and commitment, he always promises these two things to himself. In the list of Mehtabjit Teja disappointment and discouragement are just words, he always gets encouraged when gets the fragrance of his destination.
He is a renowned serial entrepreneur, digital marketing expert, public speaker, and owner of Mehtabjit Teja Branzio. He knows the success formula of growing and starting a business in numerous industries and being a successful entrepreneur. He is holding the ownership of many e-commerce websites with a highly talented worldwide team.
He starts his career just believing in himself, he has no online business background or elite family. He just has a mindset to do something big in life that can startle people. He started his career as a digital marketing manager at HSBC Bank in Canada. He performed his duty full of attention and honesty.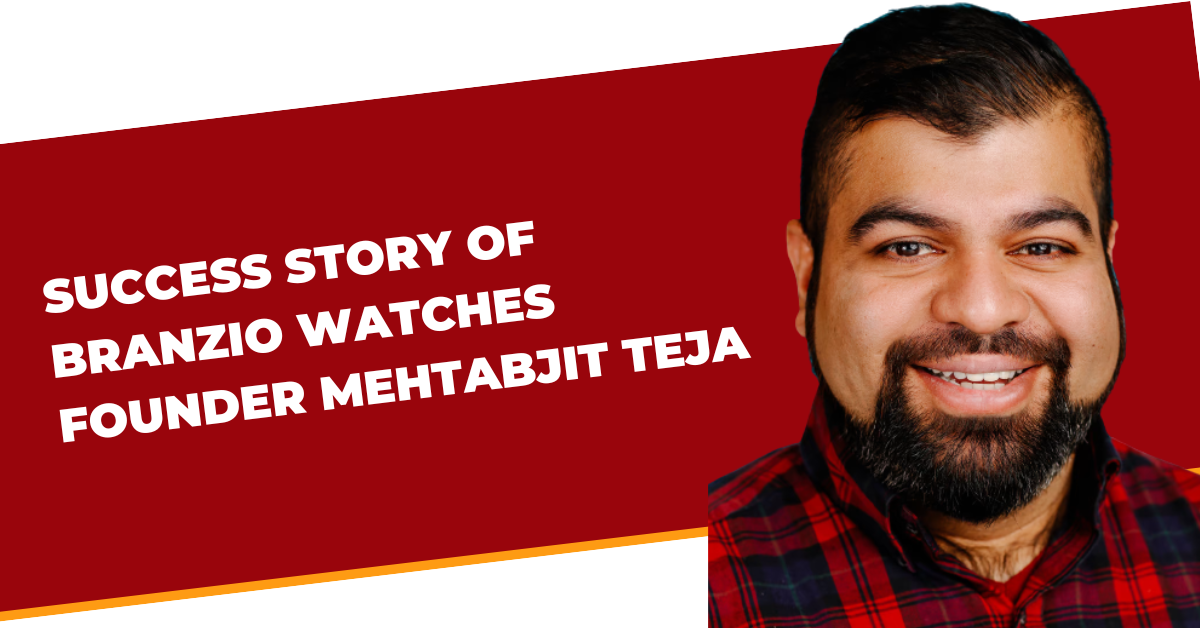 It was a time when there were appearing great improvements in technology and he was a great lover to learn new skills and technology change. eCommerce was new business technology that was introduced at that time.He got to know about this impressive platform, and he saw a great curiosity in himself toward learning all about eCommerce. When he had to have well how-know about this field, he realized to start his own business
Mehtabjit has gained great knowledge about eCommerce, he decided to start his eCommercewebsiteand introduced his first company Branzio watch. The company started as an online store but quickly it took a turn to being a successful eCommerce business. The company gained great value within no time and generated great revenue as well.
After launching this outstanding brand, there were great difficulties and problems. Mehtabjit had to face but he was just passing all these just by having a smiling face. The big and disturbing problem was the copycat brand. They were using the same design, and logo, as Branzio had. But Mehtabjit passed this to consider it a piece of cake. When the store came up on the progress way Mehtabjit never looked back, he was working very hard day and night and proving a successful entrepreneur.
The pleasant movement was coming he got required to hire some employees for growing his business more. Mehtabjit hired some well-qualified and talented people to provide value to the company effectively. The company was discovering all the distance just happily and cheerfully. He always seemed active to help his customers respectfully and with full of care. It was only his resilience, hard work, and dedication that was just bestowing him with all the fruits that he was wishing for. These all were the things that were becoming very helpful for Mehtabjit to be a more successful personality.
Hard work, perseverance, and determination are deep values that must a successful entrepreneur has. Mehtabjit Teja always keeps these success ingredients as his top priority. He believes that no one can get success without having these values. These are very essential for those who want to become asuccessful entrepreneurs in life.
He also assures us that life revolves around difficulties and problems no one can get achievements without facing challenges. Not giving up and facing the situation bravely helps a businessman to achieve his goals. These are the values that Mehtabjit keeps containing and achieved great things in his career and built a successful venture in many industries.
Mehtabjit Teja is a business tycoon who has played a great role to bring tremendous change in eCommerce and digital marketing. He got the title at the top of the list as a successful serial entrepreneur and digital marketer. He is having great expertise and skills to get growing and thrive in online businesses. He is promoting different entrepreneurs and small businesses with advanced tools and tactics. He is performing his duties to help the strugglers and new settlers how to get success in the e-commerce landscape.