Role Of Artificial Intelligence In Gaming Industry
When it comes to the world of technology, Artificial Intelligence (AI) is one of the happening topics. It is proving its relevance in all fields related to the betterment of human life. All the industries are looking forward to using AI for faster project handling. Moreover, it can provide excellent security and all round support.
The gaming industry is no different when it comes to the usage of AI. Here you can go through the major roles of AI in supporting the game developers working in all corners of the world.
If you are a game developer yourself, this article can help you to understand the relevance of AI in your work field. For now, you can check out the points given below:
AI's Role In Gaming Industry: A Comprehensive Insight
In the following parts of the article, you can go through the roles of Artificial Intelligence in the field of computer gaming. Check them out:
Games Turning Smarter With The Help Of AI
If you are a gamer or a game developer, you would not be able to relate a game of today with the one that was launched a decade ago. All thanks to AI as it has changed the entire format of the game.
Nowadays, the youngsters are getting exposed to intelligent games and playing them with zing. They are now able to access the AI-Voice Intelligence while playing a game. This can be a reason for good hope for the game developers.
The Devops team of different game designing companies are well aware of the appetite of the gamers these days and they are working accordingly. In this case, they have got one supporter by their side and it is known as Artificial Intelligence.
You can expect any game to turn realistic if the main character is able to learn something on his own as the game takes place. Moreover, due to the presence of AI, there would not be any hard and fast rule of completing a mission. Different games can do it in their own ways.
Enhancement Of Gaming Experience
Artificial Investment has tagged up with the Internet of Things and made a team in the current era. As a result, the gamers now can get outstanding gaming experience. There are some points that you can consider in this case, they are:
All modern games are mainly online.
The games, gamers and developers are all connected through networking.
The gamers can suggest to the team about the details and advancements they expect in a game.
Now, AI stands as the hero in the background. It is only for AI that most games are now played with the help of accessories and they are more vivid and realistic.
Another thing that has dramatically improved is the game graphics. It has also become possible for the support of AI. You can never find a match in terms of graphics for a recent game and some other from the past 5 years timeline.
So, now all you have to do is just imagine what things can be in the coming ten years.
Advancing Developers Skills
All games, even the Google games such as Google pacman, Google Soccer, Google Basketball, etc are advancing with time. As a result, the game developers are also in a condition to improve. Well, AI is playing a big role in this case too. Nowadays, all game developers are possessing a dream to fine tune their skills in AI.
They are all in a condition to seek courses of Machine Learning and even AlphaGo. These courses are giving them both practical and theoretical knowledge of using the AI scopes in gaming. So, you would find all recent games to go through frequent updates.
Turning Mobile Games Smart
When it comes to mobile games, you can check out the conversational Artificial Intelligence to come into play. So, think how AI is gradually tuning the mobile games smarter. As for the paradigm shift,  many gamers are more eager to play  games on their smartphones.
So, the mobile game developers are putting all their efforts into building good games with the support of AI. However, this process is long and you can expect the mobile counterparts of the PC games to take a few years to develop in the right manner.
If AI would be there, even the presence of a smartphone gaming console would not be something impossible to think about.
Final Words
Artificial Intelligence is basically a system that fully stands on programming. There are several AI platforms where the programmers work to get their desired result.
Many experts stand against it as they believe that AI is a threat for the future. If robots take over everything, there might be  no jobs left for human beings. However, in this aspect, the gaming industry is different. It is all about making a virtual world more realistic.
Author Bio: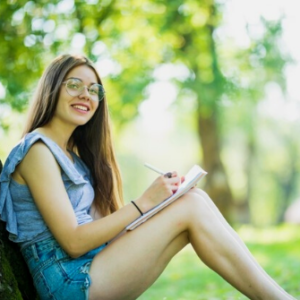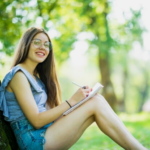 Emily Bryant is a professional content writer. She completed her graduation in Psychology from the University of Montreal, Canada. She is very passionate about writing in many journals and magazines. She is the owner and co-founder of Tour And Travel. She is also associated with many authority blog sites such as Finance Team, SB Newsroom, Dream Land Estate and Emblem Wealth.