Reasons Why Organizations Don't Take Cybersecurity Seriously
Cybersecurity is a critical aspect for all organizations and businesses that have entered the internet space, whether small or large. Organizations, businesses, and individuals should think about cybersecurity. They should know the dangers posed by the internet and the various measures the organizations should take to protect their networks from cyber threats.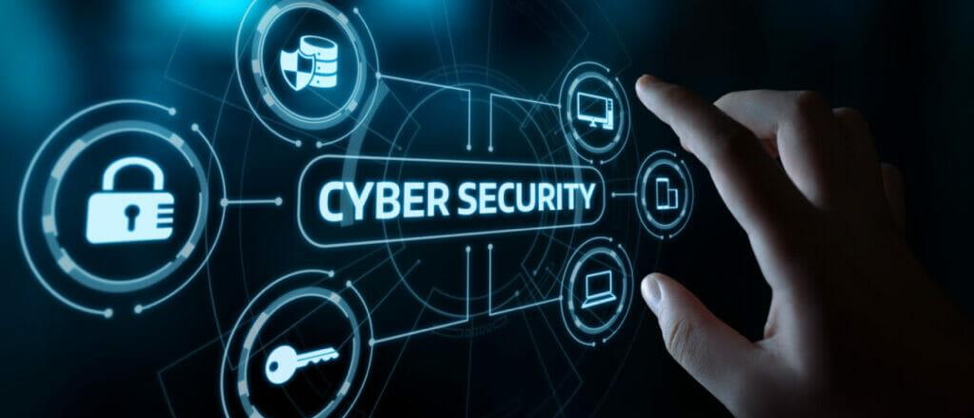 Today, cybercrimes have infiltrated the internet streets. It is not safe anymore. Hawk-eyed hackers, crackers, and competitive organizations are on the lookout to take advantage of your weaknesses.
Cyber insecurity continues to wreak havoc on many organizations. Yet, even with this knowledge, most of them don't take this issue seriously enough. Failure to take cybersecurity issues seriously puts these organizations at risk of persistent threats.
Our team of experts decided to look into some of the reasons why organizations fail to take cybersecurity with the weight it deserves. This article summarizes the five reasons why organizations don't take cybersecurity seriously.
They`re Ignoring the Impact of the Internet of Things
Internet of Things (IoT) is an internet-like structure linking different devices across the globe. It is the interconnection of machines that use artificial intelligence and internet connectivity to carry out tasks and communications on the internet. IoT may benefit organizations. For instance, they lead to decreased operating costs and bring new consumer perceptions and opportunities that boost business operations.
Indeed, today is the era of the Internet of Things. However, although IoT brings many value-creation opportunities to organizations, constant connectivity and data-sharing also lead to myriad cybersecurity threats. In addition, a lot of sensitive data is shared via the internet of things, increasing the risks of data breaches exponentially.
Organizations need to rise to the occasion and take IoT security with much weight. The IoT security element is as significant as any other security element of the organization.
They can't answer basic cybersecurity questions.
Most organizations can't even solve the most basic cybersecurity questions. Here are the most basic cybersecurity questions organizations should be able to answer.
What are the strengths and weaknesses of your recent cybersecurity package?
Is your software and hardware up to date?
Which cybersecurity solutions have you put in place to protect your organization?
What are the areas in your organization that are the most susceptible to cyber threats?
Can your organization keep these security threats at bay?
Is your staff aware of cybersecurity conventions and measures?
There is a need to provide answers to these questions. The questions above may look simple, but it will be a bad idea to walk away from them without providing adequate answers. Surprisingly, most organizations do not have adequate strategies to address these questions. They are utterly ignorant of cybersecurity.
If you do not have cybersecurity knowledge, there is no way you will deal with it adequately. The best way to pass cybersecurity knowledge to all your organization's stakeholders is by having a competent IT team and conducting regular employee cyber security training and awareness programs.
They Haven't Had a Security Breach In a Long Time.
The fact that organizations haven't had a security breach or cyber-attack in a long time gives them fake confidence. As a result, they think they are not ideal targets for hackers and that there is no need to think about cybersecurity.
Well, you might not have had any security issues recently, but that does not mean that you are immune from cyber-attacks. You need to install the right kind of SSL certificate on their business website. This will ensure encryption of the in-transit communication that transpires between the web browser and the client-server.
For ecommerce business owners or those with multiple first-level subdomains, we suggest going for a wildcard certificate. You can buy the comodo positive ssl wildcard if you need a premium yet cheap wildcard certificate. It will secure all subdomains automatically and immediately.
They think Cyber Security is an IT Problem.
Organizations do not take cybersecurity seriously because they feel managing cybersecurity is the sole responsibility of the IT department. However, when everyone else in the organization assumes that the IT department will take charge of all IT issues, it puts itself at risk.
All employees and managers in any organization MUST take part in cybersecurity. Organizations, therefore, need to train all their staff on cybersecurity matters. One member of the staff could be the reason an organization gets hit by a cyber-attack. The best strategy here is to make cybersecurity every stakeholder's problem. Cybersecurity should be a problem to the entire staff and training them is one step ahead of the looming threat.
They Treat Cybersecurity as a Finite Problem
Organizations treat cybersecurity as a finite problem. A finite problem is expected not to last, one that must come to an end. Little do they know that they are very wrong. Cyber insecurity is an ongoing course that organizations must never lay down the weapons meant for fighting this menace. The whole notion of "We have adequate measures in place to prevent cybersecurity attacks" is misleading and dangerous.
New threats come up each day; hence new measures are required each day. Enacting cybersecurity measures is a continuous process that must always be approached with more and improved strength. Therefore, cybersecurity efforts must be progressive. There is no sufficient cybersecurity measure. Organizations should put in place as many security checks as possible to keep these threats at bay.
CONCLUSION
From the increased cases of cyber insecurities in the recent past, it is apparent that many organizations are not taking cybersecurity seriously. The above listed are the top reasons why most organizations do not take cybersecurity seriously. Now, failure to do so exposes these organizations to constant attacks. Surviving a cyber-attack is not easy. Most organizations vanish for good, paint a bad image, and lose customer trust. The only way to survive is to make cybersecurity a top priority in your organization. You can do this by seriously taking the time to invest in IT services that will minimize your business security risks.