Missing Events & Activities in Animal Crossing New Horizons
New Horizons is the latest version of the Animal Crossing series, and release in March 2021. ACNH removed a lot of events and activities in previous AC games, along with that, some villagers and items are also missing, here we are going to introduce some small events missing in ACNH and expecting they possibly return in the future.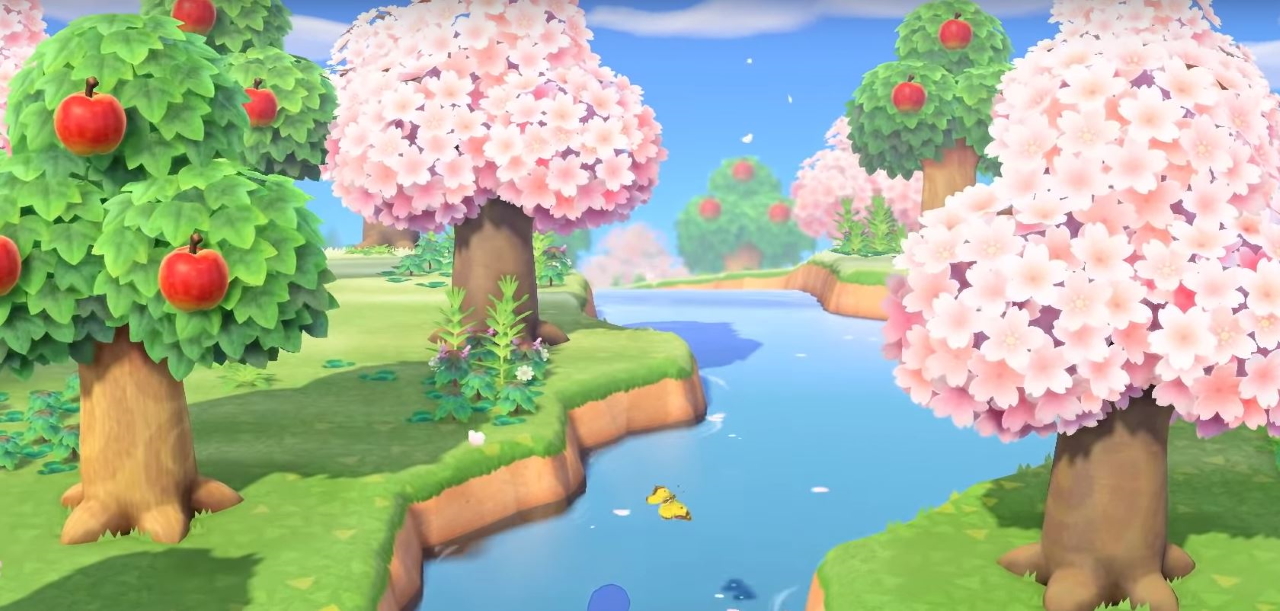 Missing Events & Activities in Animal Crossing New Horizons 
Founders Day
Similar to previous events, Founders Day was an event celebrated with the town mayor, Founders Day took place in summer and honored the player's town and their founders, only a small event but brought a day celebration, a ton of new villager dialogue, and new Animal Crossing items for the player. Founder's Day is an event in honor of the founder of the player's town. As usual, Tortimer will have wise thoughts to bestow upon the player regarding the founding of their village. He has a strange gift to give the players, a weed model.
Hometown Day
Hometown Day was an event much like the nature day event we experienced in New Horizons, however instead of celebrating nature, Hometown day celebrated the unique aspects of their town and how they differed from others because of this the players would receive an item based on which train station they had in their town, if this was added to New Horizons, you could imagine it would be like getting a different ACNH item depending on what airport building we have and encourage you to visit others to get theirs it would be pretty cool, so it's disappointing this event never made into ACNH.
Explorers Day
Explorer's Day is an event in Animal Forest e+, Animal Crossing, City Folk, and New Leaf. It happens on the second Monday in October, which is Columbus Day in real life. This event was only celebrated in the west in North American versions of the game and was a holiday dedicated to the explorer Christopher Columbus, it appears in the majority of the mainline AC games and typically saw the player rewarded with more limited-time items and the addition of a cutout standee that allowed for some adorable photo opportunities.
Mayors Day
Mayor's Day is an event that takes place on the first Tuesday of November in Animal Crossing. This event is pretty self-explanatory because it focused on celebrating the town's mayor who visits to thank the town residents for supporting and electing him as mayor, this celebration runs in line with Election Day in the United States and players receive a special item for attending. If the player talks to Tortimer, who is at the Wishing Well, he will give them a Well Model. If talked to afterward, he will thank the player for their support and talk about being the "newly elected" mayor, it's quite a cool little event to take part in.
Officers Day
In Animal Crossing New Horizons, many of these events were celebrated on single days rather than over weeks, which is why so many were added to previous games, this way many of the real-life holidays were celebrated along with a variety of special characters. Officers day was a celebration of the police station and its officers Booker and Copper with the player receiving more limited-time items like many of the holidays. this coincided with the real-life Remembrance Day or Veterans day depending on where you are in the world to support the armed forces and veterans. There's no surprise this event was removed, but we hope they will be added in the future.
What events will come in 2021? You can check the ACNH updates 2021 on AKRPG.