How Video Marketing Can Help Your Business?
Video marketing is not easy, but when it's done right, there isn't a better way to convert viewers into customers. Video holds a lot of advantages over text as a result of the fact that it's more memorable and more engaging.
Why is video marketing so important? With 88% of people wanting to see more videos from brands in 2022, it would be a huge mistake not to capitalize on this tool. Moreover, videos get 1,200 more shares than images and text combined.
The takeover of video marketing is inevitable, so let's take a look at how video marketing can help your business.
1.   Build Trust
The foundation of sales and conversions is trust. The whole concept of content marketing is based on creating long-term relationships and getting users to believe in the values you promote. Stop selling and let people come to you by providing them with useful and interesting information. Video content manages to do this by igniting emotion and engaging users.
For example, TikTok has exploded in popularity because the creators made sure that there aren't any disruptive pop-up ads, but instead, the ads are effortlessly woven into the For You feeds of users. This way, a company doesn't disrupt the overall viewing experience of the users, but still gets their message delivered. Working on increasing your following and improving your TikTok growth strategy can really help out your business.
2.   Better ROI
According to a survey by Wyzowl, 87% of marketers claim that video marketing provides a good return on their investment. An increase in the ROI can have a huge role in the decision-making process, especially when you take into consideration the amount of money any company is spending on marketing. The ROI of the campaign can increase tremendously if you take full advantage of video marketing.
3.   Track Patterns
Nowadays, it's quite simple and easy to track what parts of your video are being skipped or re-watched and how much time people spend watching your videos. If you integrate the video platform you're using with your marketing automation platform, you can see information about your potential buyers. What this means is that you will get a clearer picture of who's most likely to buy and who's interested, and you can create targeted follow-ups.
4.   Spread Brand Awareness
Something that is an integral part of your marketing campaign is boosting brand awareness, and videos do an excellent job at this. You can use videos to share behind-the-scenes footage and arrange employee interviews. Moreover, you can even bring live events to your audience, hold interviews with influencers or a Q&A session that will help you build brand awareness. With videos, you will do a much better job of showing your customers that you have similar values.
5.   Improve Search Engine Rankings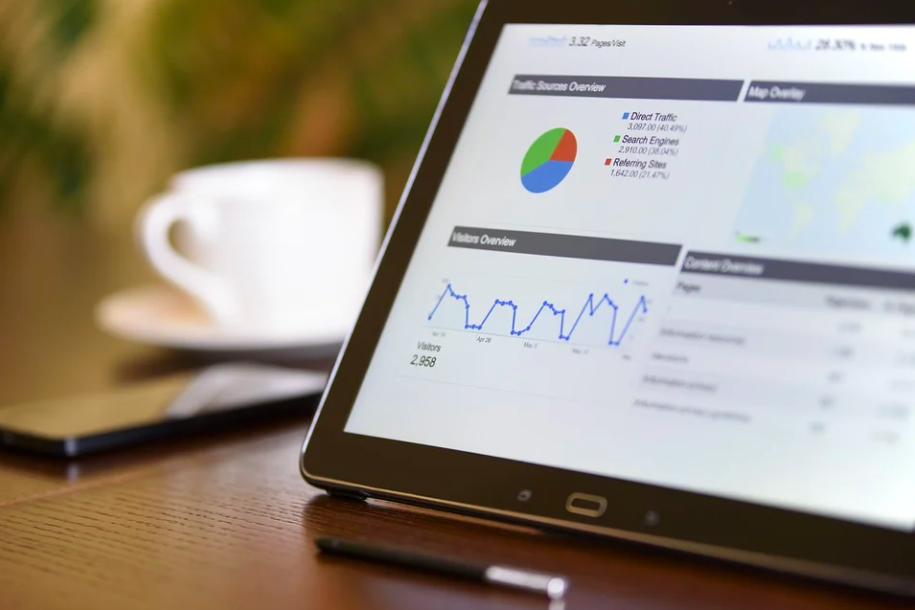 Visitors will spend more time on your site with the help of videos. Consequently, longer exposure signals search engines that your website has good content. You can increase your search rankings on Google and other search engines significantly by adding video to your website.
An optimized video will increase the chance of your company being on the front page of Google by 53 times. This justifies all of the efforts that go into video marketing, especially when you take into consideration the fact that 75% of people never go past the first page of Google results.
6.   Tell a Better Story
A compelling story enhanced by smooth, seamless transitions from the Premiere Pro transitions pack is something that can easily reel buyers in. You should always integrate transitions effectively into your video based on some aspect of your story. Your customers are the biggest advocates for your brand, so a smart idea would be to record customer testimonials. However, this isn't always possible, so instead, you can get your customers to record themselves on their phone or webcam.
The video can be unscripted, or you can provide them with a list of questions you would like them to answer. Either way, it's persuasive to have a real person share their feelings about your brand, your team, and your product.
7.   Social Media Shares
Social media platforms encourage video content with the features they come up with. For instance, Twitter has Periscope, Instagram has Instagram Stories and 60-Second Videos, and Facebook has Lifestage, Live Video, and 3600 Video. Don't forget that in order for your video to be shared, it needs to be fun, entertaining, or trigger some type of emotion.
Final Thoughts
Without a doubt, video marketing is one of the newest additions to your marketing toolbox. Video content can build your business's community and spread brand awareness by establishing a connection between your company and its audience. Even though you still might have doubts in your mind, it is definitely worth considering using videos to promote your business.