Your mac is getting slow down day by day? Let's why it is getting slow and how to recover it?
Why is my Mac running slow?
There are lots of reasons behind the mac is running slow.
Background Process:
Running background apps consumes precious CPU cycles or memory. This happens because of bad apps or your mac infected with Virus. You have to check Virus once in the week constantly using Any trusted Anti Virus app.
Fancy Visuals:
Apple using a lot's old eye candy over the years, and it's still cluttered with a lot of Visual effects that put a heavy old on Mac's Hardware. And because of that, it affects battery performance.
Outdated Apps:
Using outdated apps might slow down your Mac. So it's time to update them. Also, outdated OS will be slow down your mac so Update it frequently.
How to speed up your Mac?
Here are some simple steps to speed up your mac and do this activity regularly.
1. Find Resource Consuming Apps
There might be lots of apps that consume more resources than others. That's why you can check your Activity Monitor to see which app consuming more resources.
Search in your Finder => Activity Monitor
You will see there which app is consuming your CPU space.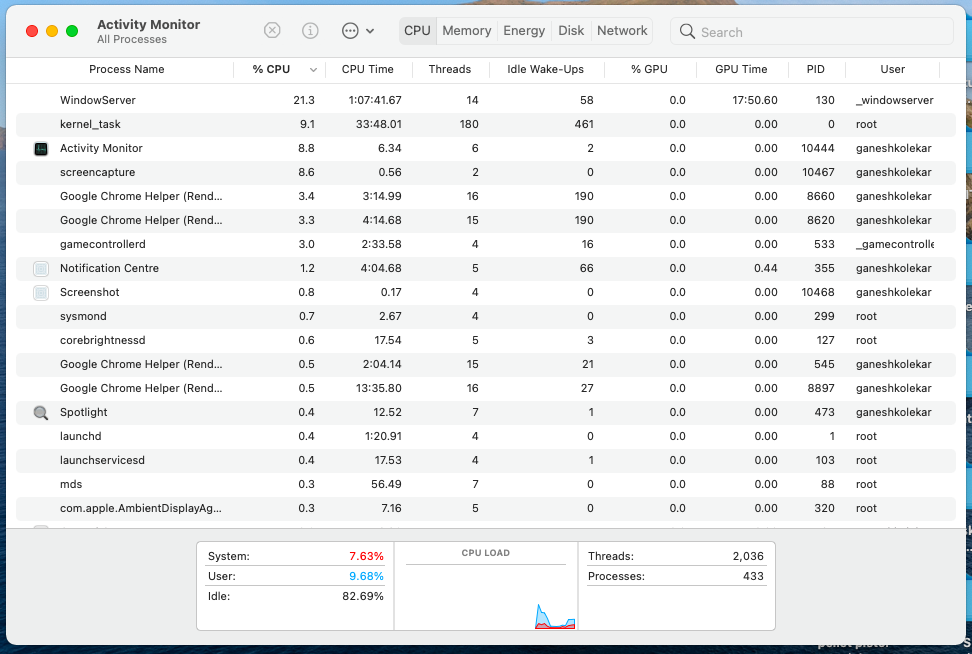 Once you will get any app using a lot of CPU power, you can close it by clicking the X button which right of Activity Monitor.

2. Managing Your Startup Apps
Once you boot up Mac, it's run a lot of unnecessary apps. It is quite easy to turn off this feature.
Go to System Preferences > Users & Groups and then click on your username, then click on Login Items. Now select the app and click on "-", which you don't want to immediately open when your mac StartUps.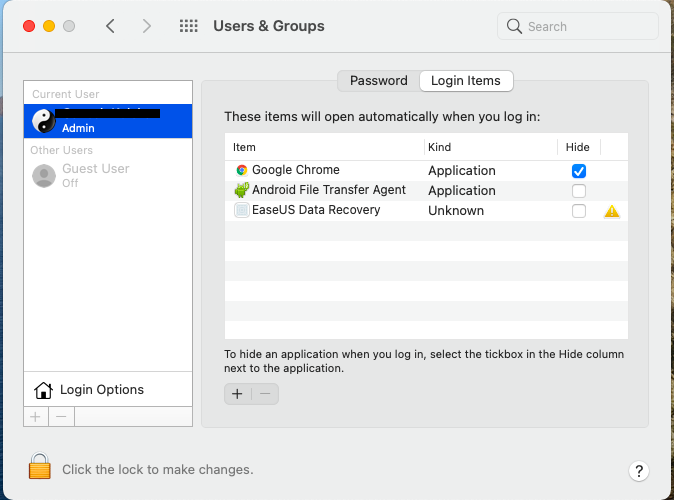 3. Turn Off Visual Effects
Visual effects are also the main reason behind your mac is running slow. So turn them off it definitely helps to speed up your mac.
Go to System Preferences > Dock & Menu Bar
and Untick "Automatically hide and show the Dock"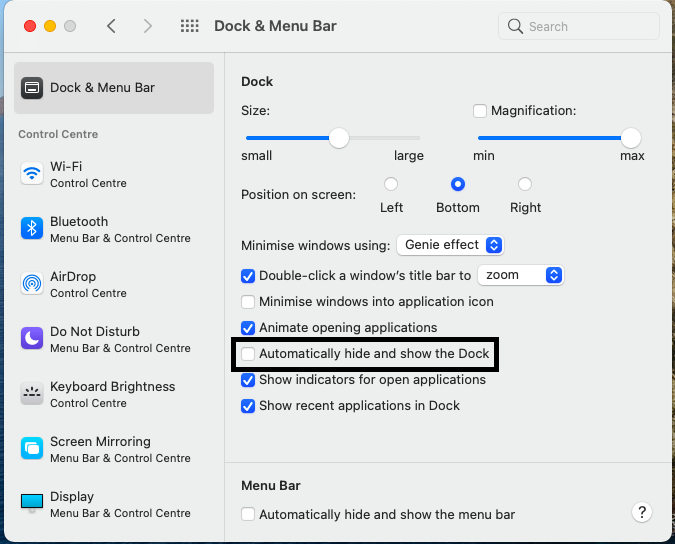 then change Genie effect to Scale effect.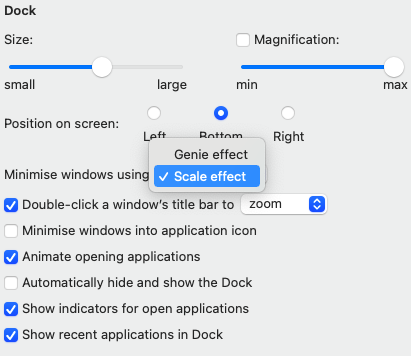 4. Browser Extensions/Add-ons
Remove unnecessary Browser Extensions from your Firefox, Chrom, or in Safari. Which definitely helps to speed up.
Here how you can remove extensions from your browser.
In CHROME – Click the 3 Dot icon in the right corner of your chrome select More tools and click on Extensions.
In FIREFOX – Click  on the Hamburger Icon at the top right corner and choose Add-ons
In SAFARI –  Go to the Top Menu and click Safari Extensions
5. Reindex Spotlight
If you recently updated your OS you might be observed that Slowness occurs Spotlight is Indexing. This process takes little bit much time but once the process completed then Mac will be Fine.
But sometimes this indexing process gets stuck and you need to speed up your mac. For solving this issue you need to reindex Spotlight.
Go to System Preferences > Spotlight and click on the "Privacy" tab.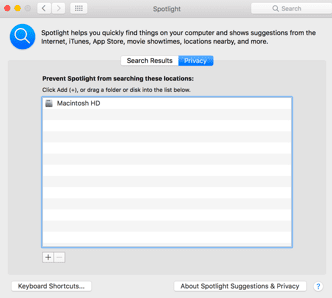 Now move your hard drive from Finder into the Privacy List. Once added, remove it by clicking the "-" sign.
6. Reduce Desktop clutter
Remember, Everything is on your Desktop it uses RAM Space. So try to keep fewer icons on your Desktop or if not necessary Delete them. Mac has an Awesome feature in it that is "Desktop Stacks", Which keeps files, images, videos, or documents in order.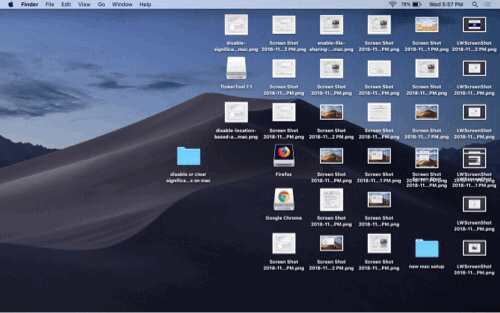 7. Empty the caches
Cache files are that file which is used to accelerate the process. For Example, any browser will cache web pages to download a website faster when you revisit it. But these cache pages take much space on your mac rather than speeding up your mac.
Here is a screenshot of my mac cache files that took almost 900MB of space.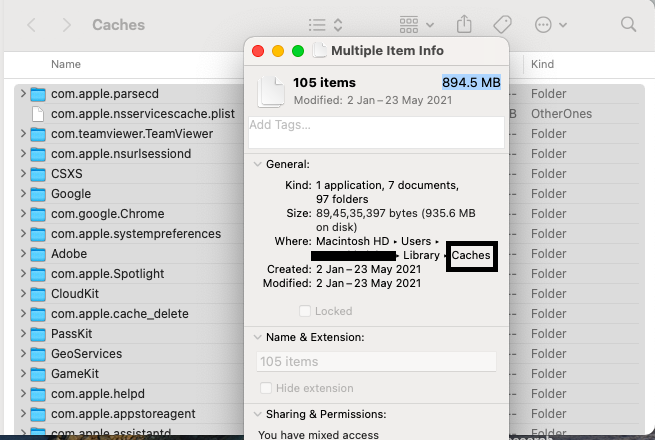 Let' see how to clear the user cache file.
Go to your desktop and select Go Menu and select the 'Go to Folder'

Type in

~/Library/Caches

Go into each folder and clear the files

After that don't forget to empty your Trash folder.