Best FIFA 21 41212(2) Custom Tactics and Player Instructions – FIFA 21 Formation 41212(2)
Maybe you have learned about some hot lineups in FIFA 21, such as 433 and 4231, are you looking for the best FIFA 21 custom tactics for 41212(2) formation? In this article, we'll outline the FIFA 21 formation 41212(2) with custom tactics and player instructions. More tactics and instructions for other FUT formations are available at UTPLAY, which is also specialized in FUT Coins sales online.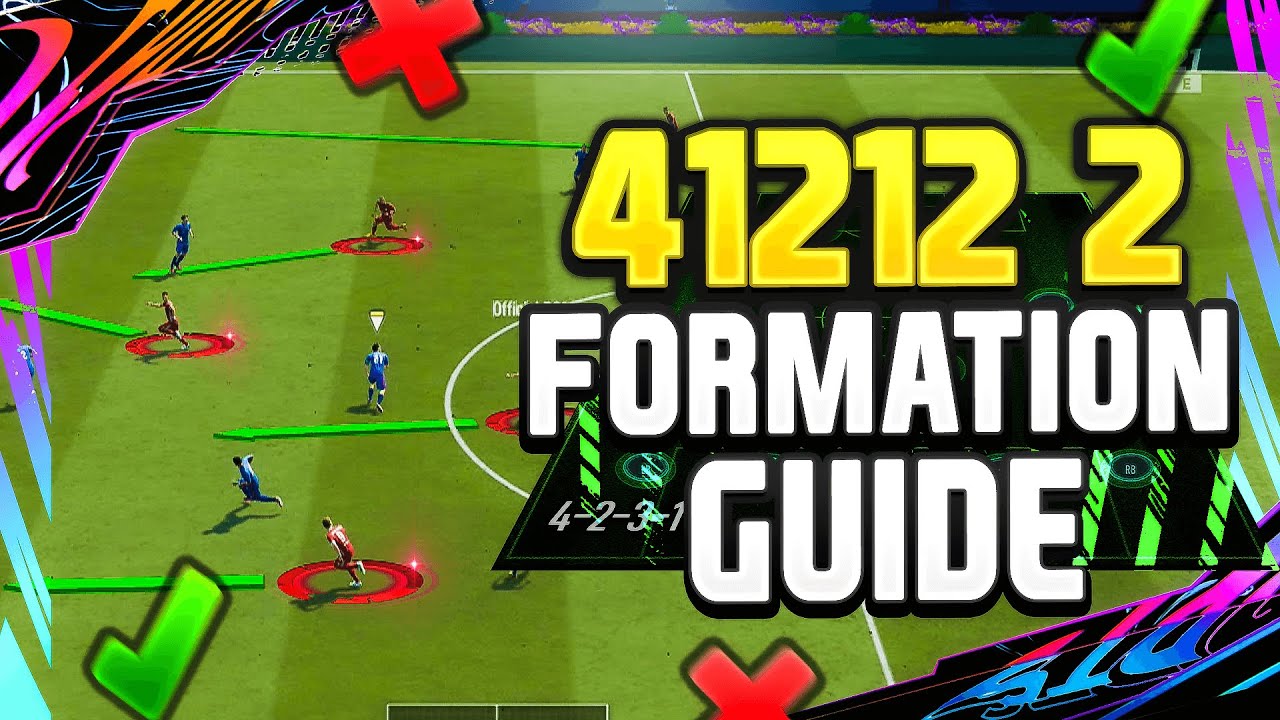 FIFA 21 Formation 41212(2)
Even though the FIFA 21 41212(2) FUT formation is not popular as the 4231 and 4321 lineups, this is also an all-round good formation to use whenever in the game, the compact version gives you a lot of counter-attacking chances. An effective tip for using the formation is to employ the Double tap ground pass. When you using this formation, rather than doing a through ball, double-tap the X/A button to form a slightly lofted ground pass, this puts on the ball makes it really hard for defenders to get their foot in the way and intercept on the rare occasions, you do want to cross the ball. More importantly, use your tactical set-up to take the most advantage of the formation.
FIFA 21 41212(2) Custom Tactics – Best FIFA 21 Custom Tactics 41212(2)
Width: adjust your defensive team shape to be balanced, you may find that one-on-one situations are more common when you don't have the ball.
Depth: adjust your defensive team shape to be high to help out the pressure on possession teams. Your backline will be high and vulnerable for long balls in behind. Set the depth to six means you can quickly try and win the ball back.
Players in Box: set players in the box high means you got more passing options when your opponent is sitting back, you can do some quick one-touch passes to open them up.
Defensive Style: Balanced
Width: 5
Depth: 6
Offensive Style: Long Ball
Width: 5
Players in Box: 7
Corners: 2
Free Kicks: 2
FIFA 21 41212(2) Formation Player Instructions
– ST (Strikers): Stay Central, Get In Behind, and Stay Forward for both of the strikers.
– CAM (Attacking midfielder): to be up there with the strikers and ready to start any counter-attacks when we win the ball back, so they are on Stay Forward, Get Into The Box For Cross, Stick To Position, and Normal Interceptions.
– CM (Central midfielders): this depends on whether you have an attacking player or defensive player in this particular area, if you have attacking players, you can make them on Get Forward, Get Into The Box For Cross, Normal Interceptions, Stick To Position and Cover Wing. Your strikers are staying central, the two side players will actually overlap those strikers making an attacking four plus your central attacking midfielder, but that will only happen when you get to the penalty area. Before then, they just offer a passing option to the left or to the right of your strikers, so you can always keep that passing going every single time. So it's recommended that to have them both on Get forward.
– CDM (Defensive midfielder): Balanced Defence, Stay Back While Attacking, Normal interceptions, and Cover Center. The CDM will actually venture quite far forward and help out with your attacks because we set the players in box as 7, they won't go too far forward as to leave the defense isolated.
– LB, RB & CB (Full Backs): You can actually put your full-backs on Balanced Attack, or keep them on Stay Back While Attacking, Normal Interceptions, and Mixed Attack. You can always change it to Balanced Attack in the final 10 minutes.
– GK (Goalkeeper): keep them Balanced.
Having three players in the front to stay forward means you can quickly turn defense into an attack even without having to wait for the rest of your players to catch up.
If you want to buy lots of overpowered players to use in your squad, you need to stock enough FIFA 21 Coins in advance.