Best Editing Apps for Instagram Videos
Crafting a successful video marketing strategy on Instagram necessitates the use of a video editing app. If you're seeing this article piece, you're probably aware that you should include more videos on your Instagram account. However, like with most new techniques, you'll have to show that it pays off before getting a budget.
The best part is that you can download a variety of free and low-cost video editing tools that range from basic to show business capabilities. In this post, we'll look at the top video editing apps for Instagram. So, keep reading to know about them all.
1.  Hyperlapse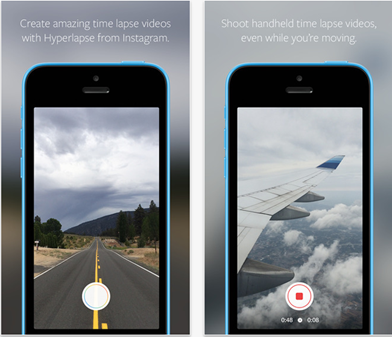 Hyperlapse is an Instagram-created tool that compresses recordings into short, hyper-fast videos which you can share on Instagram directly. You may select from a variety of different speeds, and the tool will display how long each speed will take in proportion to the duration of the video. It's a fun method to film something that leaves a long-time impression on your viewers.
Features:
It has various layouts from which you can choose.
It's a simple method to accelerate video processing.
To get started, you don't need to sign in.
Allows you to record videos directly from the app
2.  Quik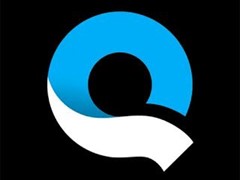 GoPro launched Quik, a video editing program, which allows you to view your GoPro photos and videos. However, you may import material from your device, to build a video on Quik. You can choose to make your own videos or have the tool create them for you by collecting and combining moments.
It has a professional appearance, soundtrack, and seamless cuts and transitions. Quik's capabilities are excellent, and there's not actually much you can't do with them to make your dream film.
Quick is for you if you want to build an IGTV or Instagram reel with many parts. It does not require any prior editing knowledge because Quik makes putting together a collection of footage simple.
Features:
It can import almost all the common video and audio formats, including MOV, MP4, and H264.
Allows you to pick from countless filters
Users can add text overlays, emoticons, and headers to film in normal or slow motion
The video's size can be altered as per the layout of Instagram videos
3.  VideoShow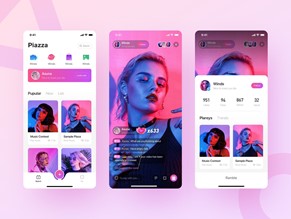 VideoShow is a powerful fully – featured video editor that's ideal for editing your videos for Instagram. This application allows you to quickly produce visually appealing and entertaining videos that will help you gain more likes. MegaFamous offers free likes that you can use to make your videos more appealing to your page visitors.
You may use stickers, emoticons, text, and other elements to engage your audience and lengthen their viewing duration. It also includes pre-made templates to make films faster. You also get an audio extractor, 4k video outputs, video combining, and other important capabilities for recreating content. With VideoShow, you'll be able to get more advertising potential out of your Instagram videos.
Features:
Allows you to extract audio from your favorite video and add it to your own video
Includes templates and layouts that make video editing quicker
It can export 4K videos
It has a low learning curve, so even if you are scarce on editing skills, you can make professional-looking videos
4.  WeVideo
Another outstanding app in the list of the best Instagram video editing apps is WeVideo. It is simple to use and can be accessed from any device. Since you can sign in on multiple devices, your work can be synchronized to modify Instagram reels at any time and from any location. It's a fantastic Instagram video editor for making fantastic short videos to enhance your account.
A plethora of spectacular tools are available to assist users in creating Instagram videos that catch the eye. You may use the zoom effect to instantly enhance films and give them a professional look. Color settings and appealing layouts are also available to help you create Instagram reels quickly and easily.
Features:
A remarkable feature is WeVideo's cloud-based functionality, which allows you to work with peers to make multiple modifications on the same clip.
This unique app allows you to begin editing in the cloud right away.
You can combine previously uploaded content with shared folders at the same time.
It has multiple editing modes that will convert your ideas into professional videos
5.  WonderShare Filmora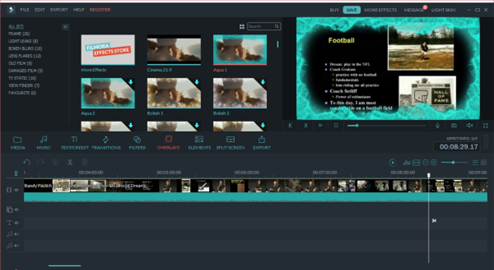 Wondershare Filmora is an excellent choice if you are starting with basic video editing capabilities and progress as you learn. The tool is ideal for Instagram, however, it can also make films that are suitable for a wide range of networks.
The "Easy Mode" in Filmora removes the intricacy, allowing you to drag and drop short segments, add music, and create a full video in minutes. Most of these tools are available in the FilmoraGo app, as well as an Effect Store from which you can add pre-made promos, themes, and effects to your videos.
Features:
This tool is an excellent choice for both novice and experienced video editors.
Multi-track processing and more conventional video editing are available in the PC version.
Simple effects, emoticons, and filters are included in the phone version.
6.  InShot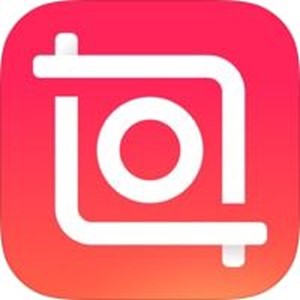 The InShot app is designed for iPhone and Android users who want to swiftly edit videos out and about. However, because of that function, the app's capabilities are limited, but it's easy and straightforward to use. You may construct picture collages and apply filters to pictures in addition to video editing.
Apparently, InShot cannot replace the sophistication of premiere video editing apps. Although, it is a great place to start if you want to create short movies for your Instagram that aren't supposed to be particularly professional.
Features:
Allows you to simply adjust the frame size for Instagram
Offers essential tools like trimming, cutting, and splitting.
For empty parts, it blurs the background.
Allows you to apply filters such as colors and a range of amazing effects
Conclusion
Video is becoming a must-have for making your social media presence pop out. Because Instagram videos have such a high level of engagement, your account will receive a lot of attention and gain a lot of followers. Instagram videos are simple to create, especially with a video editing app. Pick anyone from the above-mentioned apps to make beautifully articulated videos.