A career counsellor in Mumbai says that nowadays digital tools are infused into classroom teaching to expedite learning, increase motivation and instil the IT culture among students. The schools collaborate with the comprehensive online platform for career readiness solutions to facilitate students reach their goals.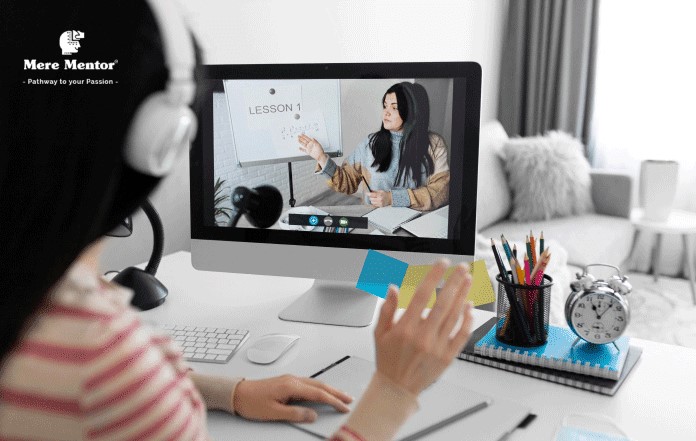 This digital career planning tool enables the students to explore an array of opportunities, identify their strengths, and create academic plans that lead to their goals. By enhancing individualized plans, it helps the students align their interests and strength to long-term goals in their chosen path and keeps them focused on their objectives. It also builds in the required confidence to pursue and experiment with new areas of interest and also learn from their missteps or mistakes.
What is career counselling?
Career counselling is a process that focuses on helping individuals (professionals and students alike) make informed occupational and educational choices. It helps in changing one's mindset from the general understanding of life and work to a deeper understanding of the practical and realistic career options suitable for them.
Things Need To Be Known About Career Counselling
The parents may be more aware of its impact on their child's growth, but their duty does not come to an end here! The education institutes which they entrust their child with are already improvising their curriculum for better results. So, they have to motivate their children in the best way possible. They need to consider online career guidance for their child.
As parents, they might realize that their children are in a dilemma about their future career steps. Career counselling is a safe environment where the children can share their insecurities, clarify their doubts, and see themselves in bright light to face the competitive world. This process involves understanding the children's true potential in coherence with their talents and personal choices.
Parents may be doubtful about taking advice from online career counsellors where they can actually do wonders. The children can have a clear direction to progress towards their goals and that too at their personal comfort.
Advantages of career counselling:
Determines the weaknesses, strengths, interests, and values:
There won't be any necessity to worry about the tedious process of identifying each one's strengths, skills, and abilities when there is Online Career Counselling. All the individuals need to do is to take a series of tests that may include aptitude, IQ, and personality tests whose results will give a clear picture of their weaknesses and strengths.
Once these are kept in mind, it would become easy to match them with appropriate education and career options. Identifying the shortcomings will help in determining which career paths might not be the right to follow.
Sets goals and objectives:
Once the strengths and interests are determined, the career counsellor in Mumbai can help in setting long-term and short-term goals. Setting goals is an important component of a successful career option. So, having an action plan gives direction and offers a great source of inspiration to achieve goals.
Identifies career options:
Many new jobs are available today with an emerging-tech world and a regularly diversifying education system. So, examining career counselling can offer a deeper understanding of the world of work and helps widen the perspective on what careers are available that fits the skillset.
Offers support needed:
Sometimes, all one needs is a little support and motivation. Once the individuals have sorted out their best career path, their career counsellors will assist in finding the required opportunities and in doing the necessary things. Moreover, the career counsellor in Mumbai will also be there to guide on the right action to take when the problem is encountered.
Develops the right strategies:
The job search is a distinct process that differs based on each individual in their experiences, questions, and the type of job they are seeking. A career counsellor in Mumbai would help in crafting a strategy that suits each one specifically. This will help individuals in learning a range of strategies, from the process of improving their career to finding a job using social media. This will also assist in finding the development opportunities for professionals seeking a career change.
Benefits of taking online career counselling:
Ease of access through the internet:
It will take a lot of time to do away with traditional career counselling especially with a career counsellor in Mumbai. The power of the internet has already taken over the world and it also helps students to research better, acquire new knowledge and their talents. So, one can utilize it to receive important expert advice in their comfort. This online career guidance is accessible to all the students anywhere, anytime with a basic internet connection.
On-demand interaction with career experts:
Online career counsellors are professionals with valuable insights and in-depth knowledge about several courses, colleges, and careers. They will interact with the individuals in real-time to get familiar with their interests, understand their personality traits, and ultimately extract their coherent talent to help them accomplish coherence of practice and thoughts directed towards future career goals. In case of any dilemmas, the individuals can also post their queries into live chats with the career counsellors available online.
Psychometric career assessment tests can be taken from anywhere:
The individuals can take the career assessment at any place of their convenience with online career counselling thus saving from long distances. Moreover, these assessment tests are also made available online and can be accessed easily.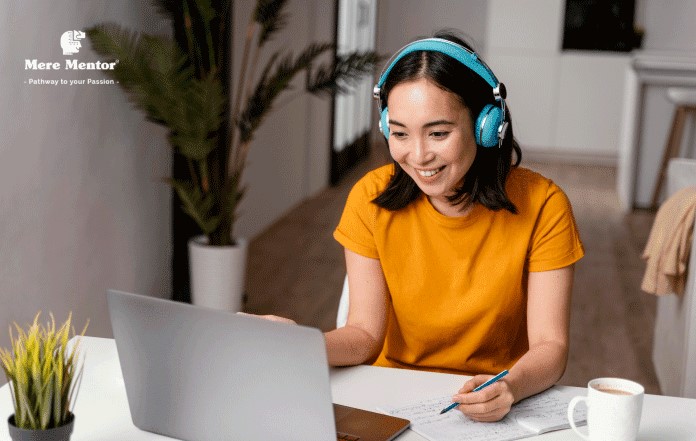 Affordability:
The entire process is much less expensive as compared to when done offline. Here it is shown as more economical than physically undertaking sessions and tests and rushing to the centres. It not only happens at each one's convenience but also saves a lot of money and effort induced into unnecessary travelling and other costs. Individuals nowadays with the current undergoing situations choose online counselling because it saves their time and happens least expensively and safely.
Thus, online digital-based career counselling would be convenient for each and every individual and helps in making the right career decision.