5 Best Logo Makers That Make Awesome Logos for Free
A logo is the identification of your business, your brand, your website, and your social media profiles. Details of your logo will influence people's opinions about you. Your logo should be a pretty awesome one to leave people a strong impression, which helps them to remember you and trust in things you offer and deliver to the world.
How to Make Free Awesome Logos?
So, how to make an awesome logo? If you don't have any graphic design skills or experience, you may use logo makers to help you do this.
In recent years, more and more free online logo makers have been developed to meet people's increasing logo design needs. They make it convenient for people to customize logos themselves other than telling professional designers their purposes and thoughts in detail, which may result in a high fee and cost more time than designing a logo with the assistance of free logo makers. Of course, if you have enough budget and are willing and assured to pursue paid service, you can go for that.
Indeed, many logo makers can work out excellent logos as professionally as designers do. Here, let's look at the five best logo makers that can make awesome logos for free. They would help you a lot with logo design.                                                                                                                 
5 Best Logo Makers for Free Awesome Logos
Looka
Looka is the first AI-powered logo design tool, previously known as LogoJoy. It is powered by artificial intelligence to create awesome logos that match your vision. No design skills are required here, and it can produce more than 400,000 unique logos. To get the work started, you first have to answer several questions like your company's name, your industry, the logo styles you prefer, and the logo colors you like. Then the software will automatically generate some suggested templates that may suit your taste. Just choose one to customize it by various means such as adding symbols, slogans, and changing backgrounds.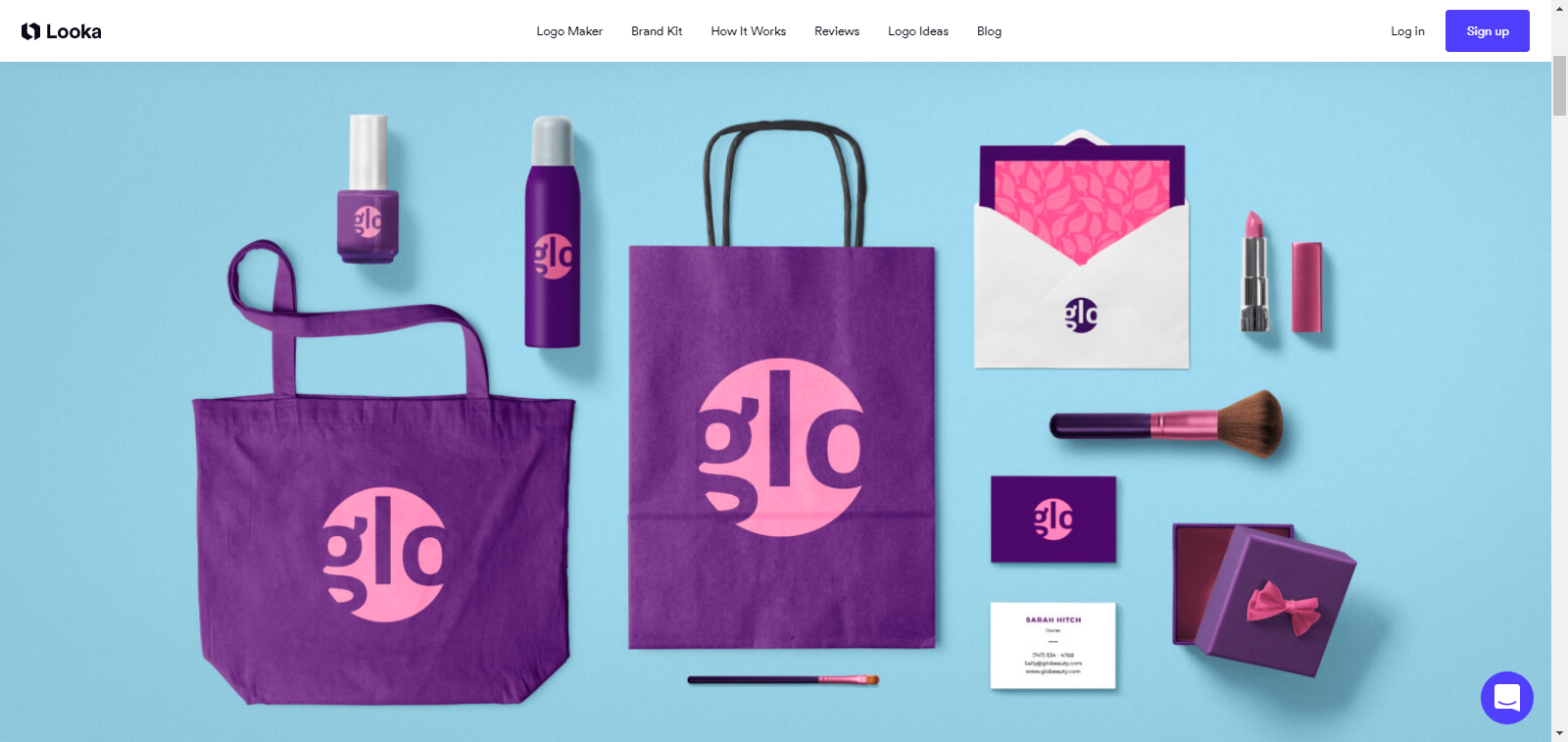 Hatchful
Hatchful by Shopify is a free service that makes it unbelievably easy to design your brand logo. Using Hatchful Free Logo Maker, you can create a custom beautiful brand logo based on the most suitable logo templates from hundreds of Hatchful's professional-designed templates. Similar to Looka, Hatchful will first ask you some questions to guide you to design and edit the logo yourself. For instance, you will be asked about your business space, what visual style you like, your business name, and where your logo will be used. Hatchful will then suggest logo templates according to your answers, and all of them are good-looking.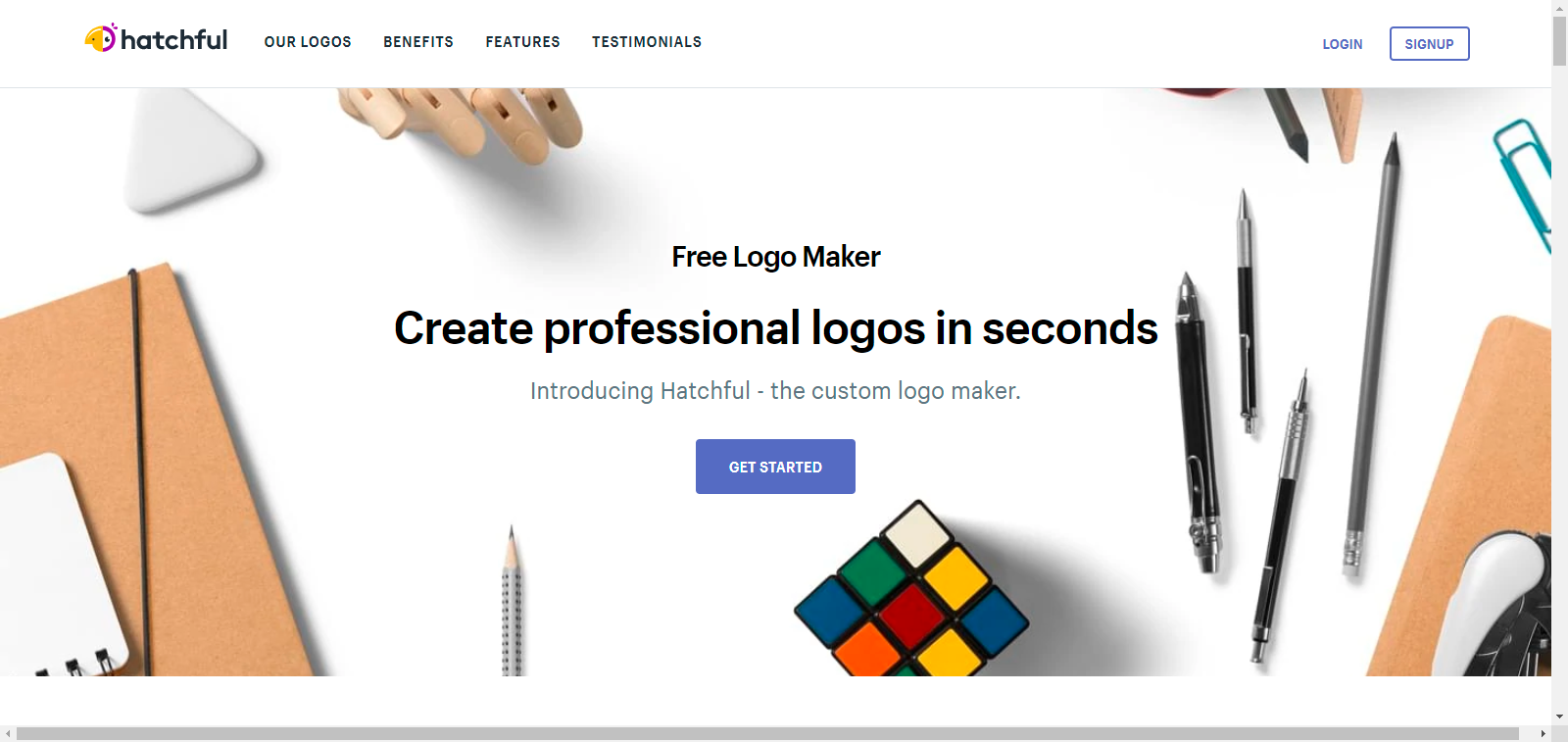 DesignEvo
DesignEvo Logo Maker comes with an intuitive interface. Unlike Looka or Hatchful, DesignEvo brings you to logo designing directly and quickly. By clicking "Make a Free Logo," you will enter the template selection interface. DesignEvo provides amazingly more than 10,000 awesome templates for you to choose from. It also offers millions of stylish icons to add to your logo, resize them and colorize them. DesignEvo runs smoothly during the whole design work. You can efficiently complete the design and editing of your brand logo by just "dragging and clicking" within several minutes. One thing to mention, this video generator also allows you to start from scratch to make an awesome logo.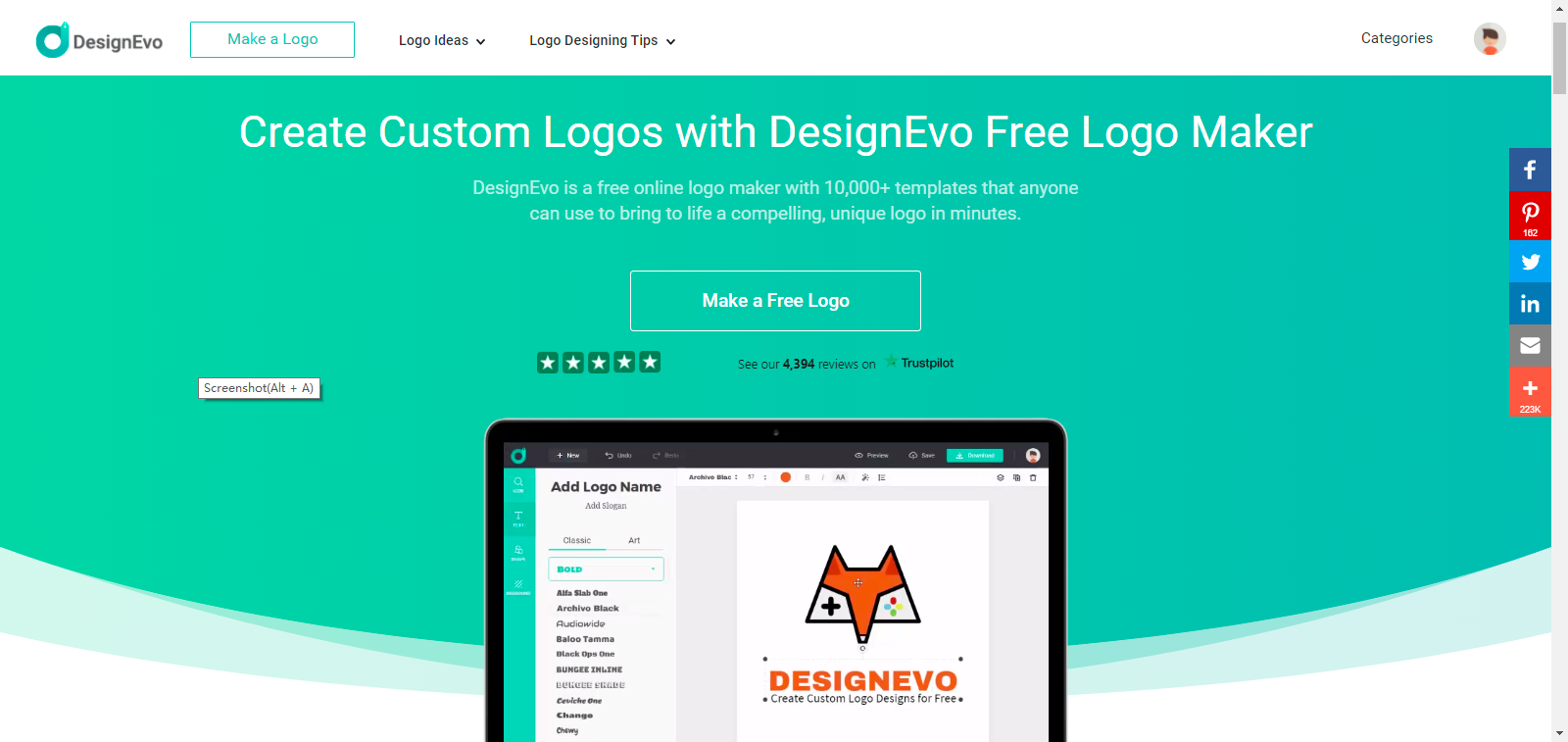 Tailor Brand
Tailor Brands serves to help you easily create brand logos. It is also an AI-powered logo-making application. By answering some questions, you will soon be led to template presences recommended. Tailor Brands offers three types of logos generally: name-based logos, initial-based logos, and icon-based logos. I have tried this software several times and prefer its name-based designs. They are straightforward, clean, initiative, and eye-catching. Another feature of this software is the preview function. Once your design is done, the logo will be presented across a wide range of stuff like T-shirts, name tags, stationery items, and more. It's very user-friendly.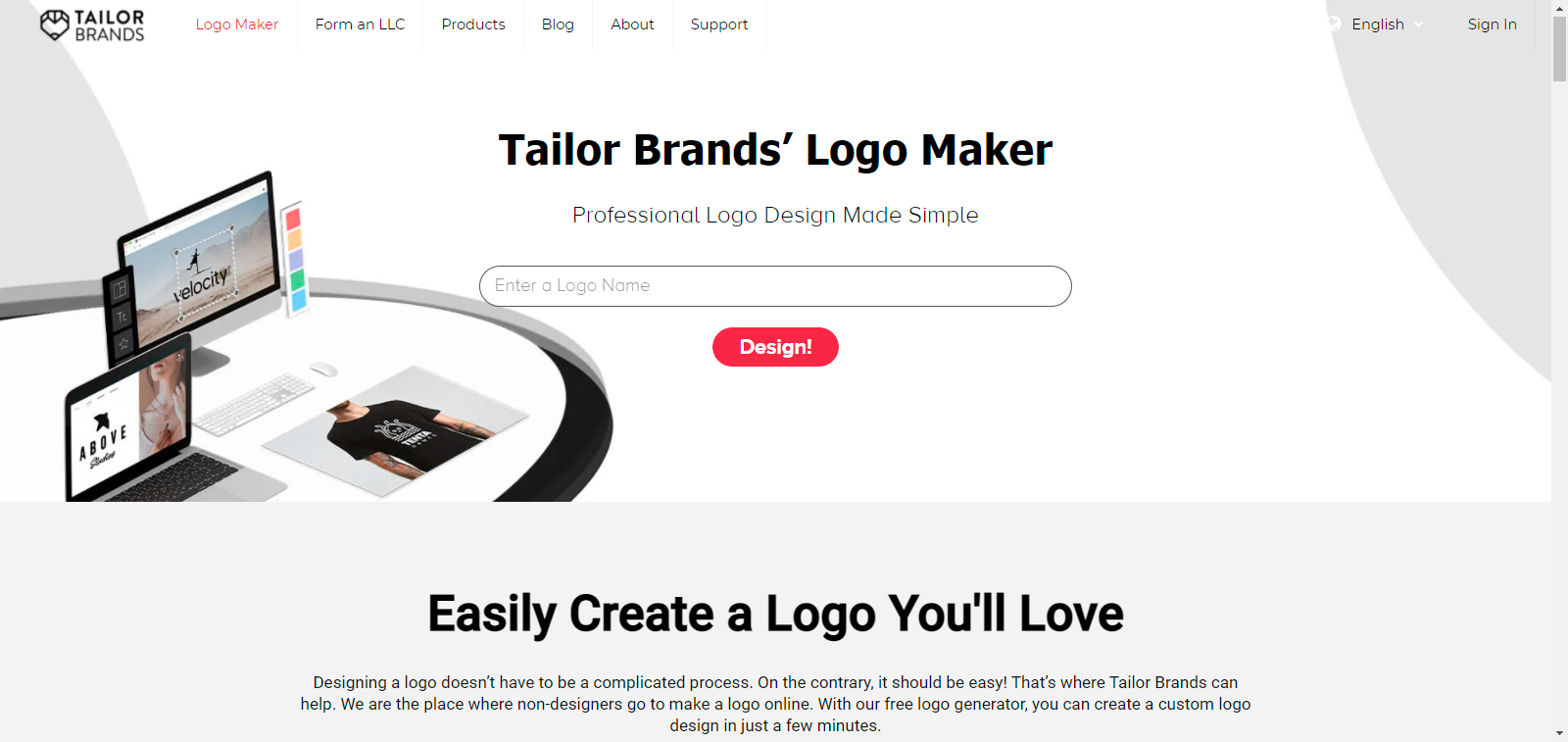 Canva
Canva is also one of the best logo makers that make awesome logos for free. It is a powerful logo creator to help anyone to create great-looking logos without any design skills or practical experience. When you come to find Canva's fantastic listing of beautiful logo templates, you will feel great and comfortable. Each template has perfect designs with excellent style, fonts, and colors. As it says, everything you need to create a new logo is at your fingertips. It is easy and quick through Canva's user-friendly interface and free library of resources.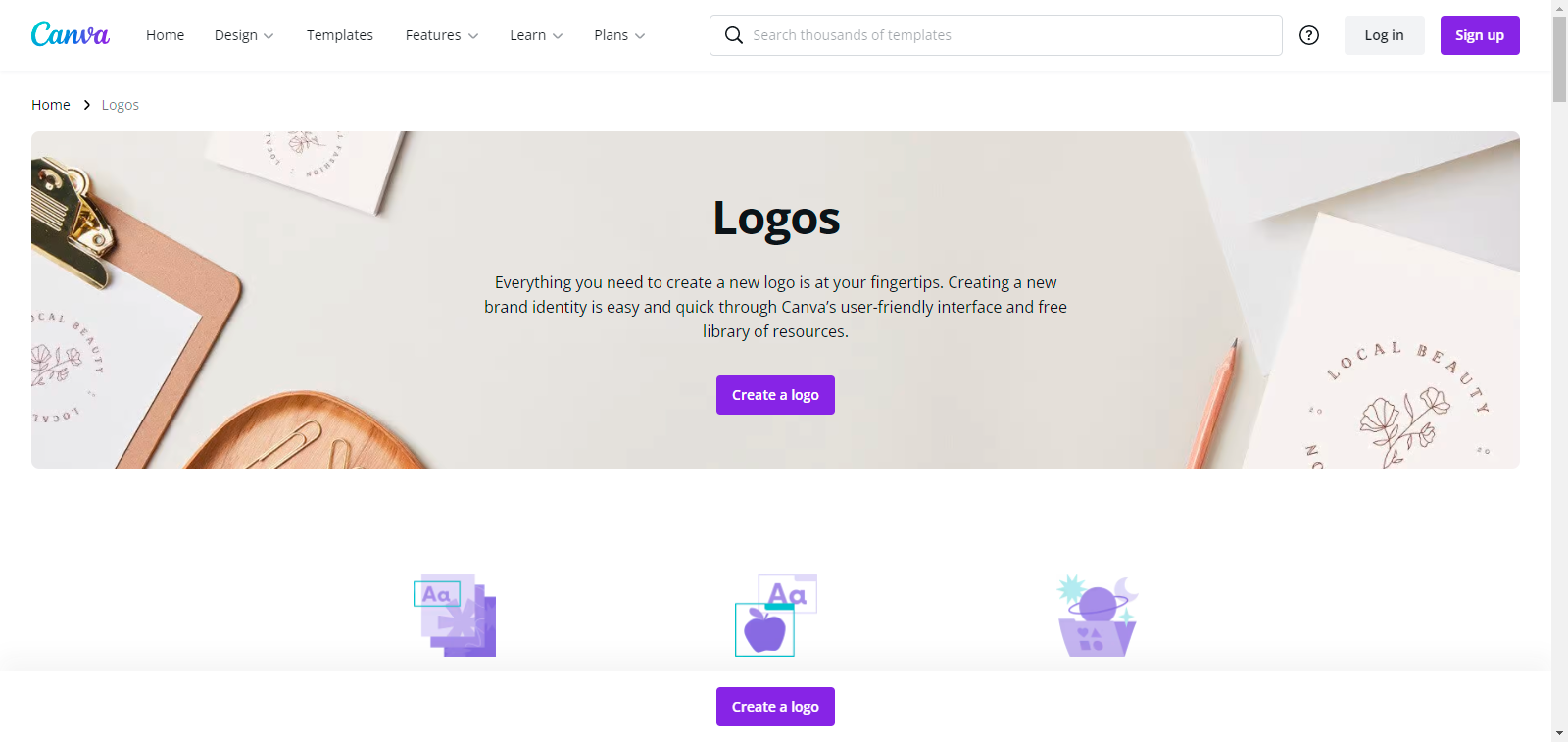 When you need to make awesome logos, take a try at these five logo makers. They won't let you down. You can also explore more on the internet and find out the one you love most.