4 Ways To Stay Ahead In The Competitive eCommerce Sector
Over the last few years, the world of eCommerce has been growing at an extraordinary rate globally, as the world evolved digitally. But, the growth saw unprecedented acceleration during 2020 and the COVID-19 pandemic that swept the globe.
Existing eCommerce companies reported unexpected numbers during the initial stages of the pandemic, and during the lockdowns and restrictions. And the growth has not slowed down. In fact, it has defied experts' predictions and continued to evolve during the course of the year.
Industries and companies worldwide have either needed to adapt to the unexpected growth or pivot their operations entirely to remain relevant and competitive in the industry.
So, whether you are new to the world of eCommerce, or are an existing e-tailer and looking for ways to remain competitive, we thought we would help you out.
Jump On The Amazon Business Wave 
Platforms like Amazon and eBay are a great way for any fledgling eCommerce business to get their foot in the online door. These platforms host millions of products and have well-established streams of traffic coming into their site on a daily basis.
Not only are you more likely to have more eyes on your products, with less marketing, but Amazon business can actually assist you with the logistical and shipping side of the company. This is really good news for new companies. Not only does this mean that you can wipe out the costs of warehousing and the supply chain processes, but Amazon runs a tight ship in the shipping process.
Your customer will be contacted and communicated by Amazon during the delivery stages, and they will even take care of reverse logistics. So, while you are growing your business, they can handle the resource-consuming side.
Amazon businesses can also generate a huge turnover if you want to sell it on. Thousands of entrepreneurs build up and sell Amazon business as their source of income and can make high profits from it should you get the right business model and product line.
Automate Processes And Make Use Of Database Tools
Customer acquisition, management and retention should be resource-intensive processes within the company. However, with the evolution of digital products and tools, not only can these be streamlined, they can all be managed under one or integrated platforms.
ZoomInfo has always been an incredibly popular platform for business intelligence and customer database management. But lately, it has started becoming a bit expensive for startups.
Luckily, there are a number of ZoomInfo alternatives that you can choose from. These assist with lead generation, automate the sales management processes, create triggered follow-ups and various other lead nurturing processes that can be automated.
With the number of platforms to choose from, you can find one that fits your budget as well as your needs in your company.
Keep Your Content Up-to-Date And Educational
One of the biggest aspects of digital marketing is content. Content holds a dual purpose in your company. Firstly, it needs to educate, inform and entertain your audience, but it also needs to heighten your SEO in your company. The content on your site, whether it be on the landing pages, on product pages, or on your blog needs to contain the right amount of relevant keywords to ensure that your site is categorized and ranked correctly.
Google does regular scrapes of your site in order to ascertain what category you fall in and where it should be ranking in comparison to your competitors and other sites. Keyword research is key in the creation and development of your website and for all of the content and it needs to reflect in the content. Just make sure that you do not stuff your content though, as Google will pick this up and penalize you.
Content is also vital to reach new audiences, draw them to your site and create a sense of trust and loyalty with them. Educational content is incredibly important for your conversion rates. Your content should educate your client about topics relating to your industry. So, if you sell organic food products, for example, you can create blog posts on topics like "What to avoid if you have a soy allergy" or "Best vegan alternatives for the barbeque". Potential clients will be searching those keywords, stumble across your site and consider you an authority figure.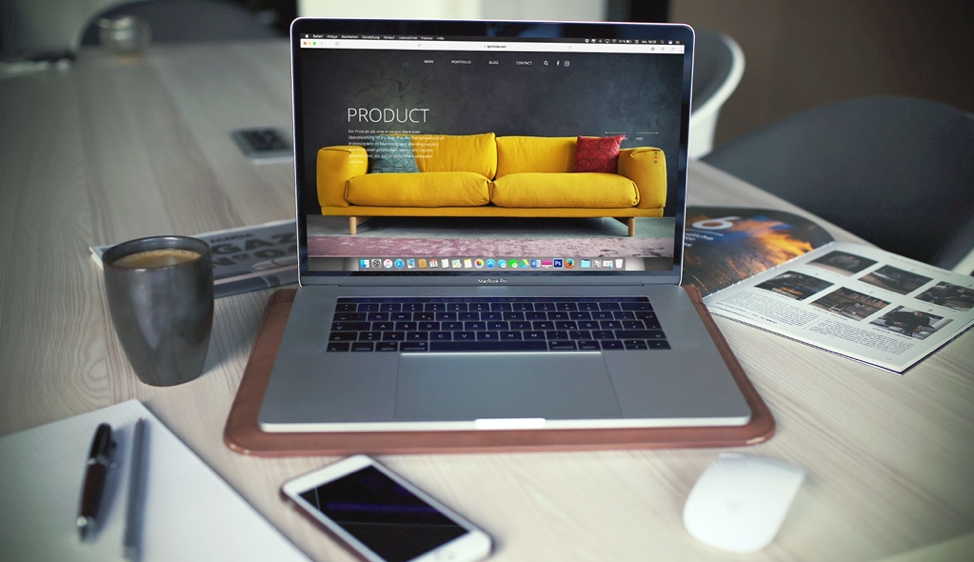 Stay On Top Of Your SEO
Keywords and keyword research aside, there are numerous other elements to SEO for your site. Regular audits are vital in order for you to understand how your site is being ranked and why it is like that. And there are a number of elements that make up SEO.
Firstly, duplicate or 404 pages have a huge impact on your site. So, if there are any broken links or pages that have been repeated, you will find that Google is penalizing you. A quick SEO scrape can pick those up and show you what is going on. Duplicate pages do happen all the time. It could be a broken link that was going to an external site or something that might have stopped working on your side. You can either choose to fix it or delete it.
Elements like title headings, H1 and H2 headings, URLs, meta descriptions and image tags need to also be carefully created and kept up to date. Luckily, if you are using WordPress, there are great plugins like Yoast that can help you out with your on-page SEO score.
Last Thoughts
In wrapping up, it is important to constantly keep your ear to the ground when it comes to customer reach and management. Having the latest technology and systems allows you to retain more clients, while the latest strategies will assist in your reaching out to a wider and more targeted audience.