2D vs 3D Animation – Which field to choose?
Both 2D and 3D animations have their own advantages and disadvantages. If you have worked with both of them, you should know that depending on the project, the variations will be useful. Meaning, there are projects that will go well with 2D animations but most of the time 3D animations are the best as they make visuals more attractive. In 3D animations, typically you sketch the scene and characters after deciding how you want them to look. But what are the differences between 2D vs 3D animation? Which one should you choose? Well, in this post, we will talk about that in detail.
2D vs 3D Animation: Their Differences
Getting to know the differences between 2D vs 3D Animation will help you figure out the way you want to go with graphics. If you are at the beginning of your career in animation—this is a basic thing you should consider. Have a look at the sections below to know the definitions of both of these projects.
What is 2D Animation?
2D animations are like basic animation techniques where the characters and objects look like cartoons. They look like traditional hand-drawn characters that you can make using software like Flash. 2D animations take a lot of time to build as it is created by using traditional animation techniques and modern software programs. The software programs convert the traditional arts into animations and make them 2D animations.
Why Should You Choose 2D Animations?
2D animations are the best when you are creating content for an audience that is not too concerned with graphics. Since too many graphics and details can distract the viewers, designers use 2D animations to tell a story. That's why 2D animations are helpful in that case to give an understanding of the characters but not including too many details in the picture.
What are 3D Animations?
3D animations are the technique of creating 3-dimensional objects or characters for the media. 3D animation is also known as CGI or CG. You can create characters, objects, environments, or anything to bring your imagination to life. You build the characters or objects in 3D space and the models are rendered under the light that creates a shadow. This shadow gives us the illusion of 3 dimensionalities. Like 2D animations, you can create 3D animations using software programs on your computer.
Why Should You Choose 3D Animations?
Whether you should train for 3D animations or not is totally depending on your personal preferences. If you find 2D cartoons interesting, you should go for them. But most of the time 3D animation offers more flexibility in creating media than 2D animation format. And you should keep in mind that most artistic people like 2D animations. While most mechanical people find 3D animations worth it. One important thing to note that if you want to make shows like Rick and Morty, you can learn 3D animation techniques. Otherwise, the cartoonish 2D animations would work for you if you are creative.
2D VS 3D Animations: Can You Choose Both?
The best way to choose one field in the animation is to try out both. You can try 2D and 3D animations to find out which one is the most suitable for you. If you are not ready for long-term courses, you can at least start out with small online courses on animation. And later when you have an idea about how the animations work, you can practice 3d animation services or 2D animations. You can click on this link to read the full info here about top 3d animation services or 2D animations.
Once you get an idea about the 2d and 3d animations, you can start out by creating small objects and later shift to characters. Or you could always team up with someone who has some knowledge in this field and he will help you understand the possibilities of both of these animation techniques. Whatever techniques you learn in animation will surely pay off if you have something creative in mind to portray. Don't forget those popular studios like Disney, DreamWorks, and Industrial Light and Magic, etc work with both 2D and 3D animators because both of the fields have a wide audience.
Author Bio –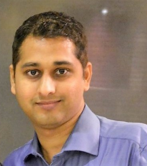 Hermit Chawla is a MD at AIS Technolabs which is a Web/App design and Development Company, helping global businesses to grow by Global Clients. He love to share his thoughts on Web & App Development, Clone App Development and Game Development.
For More:
LinkedIn:  https://www.linkedin.com/in/hermit-chawla-lion-82b6513b
Twitter: https://twitter.com/aistechnolabs
Facebook: https://www.facebook.com/aistechnolabs